The Greatest Hits, Part 1
Theres something to be said for popularity. The most popular scents are destined to be the most influential, simply because more people smell them. Of course, theres a downside to popularity, mostly the result of derivative schlock copying and trying to cash in on fads without using any real artistic creativity (Bleu de Chanel, anyone?). But there have always been scents for which a perfect storm of smell, marketing, the popularity of the designer, and the novelty of a new kind of scent all came together to create something both popular and aesthetically important.
Also, its about time I included some scents on this list that most people will have actually tried.
37. Fahrenheit by Christian Dior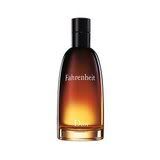 Fahrenheit has been popular for around 20 years now, but Im especially happy to include it here, because it rather amazingly predicted what male-oriented niche perfumes would smell like 15 years after its release, which is pretty fantastic.
Its a deep, smoky rubber smell thats also quite sweet, with deep woody undertones and a big dose of mace, which hints at sweet tobacco, cinnamon, and coffee. But Fahrenheit retains a resolutely spicy woody smoky rubbery character that gives it surprising depth and foreshadowed the current oud revolution. It amazes me that this came out in 1988, because it smells like not just new releases, but the most cutting-edge new releases.
38. CK One by Calvin Klein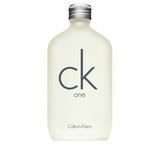 Its hard to overestimate how much of a paradigm shift CK One represented in the perfume industry. Sure, there were clean-smelling aquatics before CK One, and of course there were very old scents advertised as unisex, but CK One took these and made them sexy. It was the complete casting off of both the hyper-masculine powerhouse scents and the uber-feminine loud florals of the 80s, as well as liberation from the sort of macho and sexist posturing they represented. It was the expression, in perfume form, of the changing politics of the day. In the early 90s, girl power was evolving from a sort of man-hating old-school feminism to a whole new kind of young female empowerment that found strength in sexual liberation. There was also a second coming of the gay rights movement that hit in the early 90s once the conservative 80s politicians were out of power. CK One was all of this in a bottle
Everyone knew CK One was for liberated slutty club girls and for gays and for the truly with-it straight guys who understood that empowered women and gay liberation werent a threat to their masculinity. It was a potent symbol of a whole new kind of sexuality and a new kind of mindset a mindset that was the polar opposite of the guys smell dirty, girls smell pretty way of thinking that had dominated perfumes until then. Now everyone was supposed to smell freshly scrubbed and sexy.
So what does it smell like? Lemony and chemical and soapy with leafy greens underneath, like a sort of lemon-scented dryer sheet. This might not sound very extreme or sexy now, but you have to remember that this was around the time the Vatican was getting Madonna concerts banned, a time of social and sexual upheaval where things that seem kind of innocuous now were seen as radical threats to the conservative mainstream, CK One included.
39. A*Men by Thierry Mugler
Theres nothing out there like A*Men. On one hand, its a terrible hot mess of a scent, with too many notes competing for attention in a hot sticky pool of goo. But, on the other hand, this makes it positively hypnotizing Its impossible to wear A*Men and not have a good time sniffing it.
While its sister Angel is generally credited with inventing the gourmand perfume, A*Men does a much more interesting job of it. A*Men is notable for featuring a mix that would go on to be very common the specific way that vanilla and patchouli could be mixed to create a burnt caramel smell. It also used a cocoa note to bring out the chocolate undertones of the patchouli. Take this mix, add some coffee, and pour it over a traditional herbal chypre with a big splash of bright lavender on top and thats A*Men.
What makes it so interesting is that it shouldnt work at all. Those dark woody herbs in the background should smell awful underneath all that chocolate and caramel, while that lavender explosion shouldnt work with any of A*Men's other ingredients. Its a gourmand that doesnt smell in the least bit edible. And yet, somehow, A*Men gets the balance just right and manages to create the one specific mixture of that hot mess of notes that actually smells great.