The Legends Of Niche, Part 3 The 2000s
The 2000s have brought about a new explosion in both niche perfumes and in the number of people discussing them. Its cheap and easy to order or trade samples online and other interested people are just a mouse-click away, so its become quite simple to try even the most obscure scents. While it could be argued that this has led to todays glut of overpriced but repetitive niche scents (seriously, if any niche perfumers read this and youre working on yet another lipstick iris, please just stop we already have enough), it has also led to some really nice obscurities becoming collector favorites.
82. Costes by Costes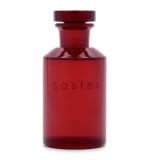 If completing this list has taught me anything, its that an awful lot of cult classics and critical favorites are creamy, slightly feminine-leaning mixes of sandalwood and incense with varying degrees of woods and flowers on top. Santal Noble, Avignon, and 10 Corso Como have all basically followed this, as well as other well-loved expert picks like Guerlainss Bois dArmenie or Chantecailles relatively new but heavily buzzing Kalimantan. Well, add to that list another niche favorite, 2004s Costes, the perfume of the famous French hotel.
My best guess is that the appreciation of this type of scent is something that comes late in a perfume obsession. If you start with mainstream scents and move your way through classics and the easier niche, difficult-to-grasp but still pleasant creamy wood and incense scents seem to become favorites after the nose has had enough experience to recognize the components that make them special (honestly, it takes some experience to smell and fully appreciate the subtle differences between the different kinds of resins and woods). Oh, and for the record, the final frontier are the incredibly complex classic floral aldehydic chypres, which makes it seem especially cruel that I put those at the start of this list
Anyway, Costes is a great mix of sandalwood and incense, slightly bright with lemon and deep with smoky woods. If Im not making it sound special, its because what makes Costes great is the interplay between the deep creamy aspects and the surprisingly high pitched brightness of the supporting smells. Like fresh orange juice and coconut water over fragrant bamboo on a bright morning with dewy grass outside, these happy elements form a taut counterpoint to the pensive, meditative smoky woods and incense, like a beautiful sunny dawn spilling bright sunlight into an ancient sacred temple.
83. LAir du Desert Marocain by Tauer Perfumes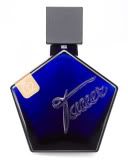 LOL, its yet another creamy sandalwood/incense niche favorite. I should probably have made a day of just these
Anyway, LAir Du Desert Marocain has become a serious cult favorite over the last few years, being quite the Basenotes darling. In addition, while most of these scents Im lumping it in with tend to enjoy most of their popularity on the feminine side of unisex, LAir seems to be quite solidly popular with the guys. That being said, its no more masculine than any of the others Im comparing it to, its just an interesting observation.
LAir kicks off with a sweet, fruity top that leads to the creamy mix of sandalwood and resins. This is where that trip to the essential oil shop that I suggested a while ago would be coming in handy, because LAir, at its heart, is a study in rare resins and balsams. Some balsams are actually quite fruity smelling, so this is makes for an interesting continuity from the fruity topnotes as the scent progresses. Simultaneously, the deep, almost mulchy mossy grassiness of opoponax and labdanum provide a deep green backdrop while the sandalwood meshes with incense and a pinch of almost-gourmand vanilla in a creamy focal point. Its a wonderful scent, and one that many here have actually tried, so if youve enjoyed LAir, dont be afraid to give these other sandalwood/incense niche legends a try, too.
More tomorrow - I'm not done with the 2000's yet...