Well, here we are. Almost finished. Of course, Im not enough of a narcissist to actually think anyone is ever going to go out and sample all of these scents just because I wrote a silly blog, but I hope this had made some sort of sense and at least made for an enjoyable way to waste some time. Ive tried to be educational (well, at least as much as an idiot like me can be) or at least thoughtful. Honestly, most of the serious guys (and ladies!) here have probably tried at least most of these perfumes and given them some thought, appreciating both the individual notes and the mixes that Ive tried to point out, just because theyre common suggestions, not because of anything Ive written. If Ive inspired anything, I hope its simply that people pay attention to what theyre smelling and recognize often-repeated recipes and the tricks used to make scents smell more common or more expensive.
With all that, I think an appropriate place to end is:
Ridiculous Luxury
Really, until youve sniffed enough perfumes, you wont appreciate what makes the best so good. If you havent been to enough fancy restaurants, you wont appreciate what makes The French Laundry the best of the best. Ive already included many of the best perfumes in the world earlier in this list (No. 5 extrait has been and will be the benchmark on which all perfumes will be judged for almost a hundred years now, Joy is a revelation, Tabac Blond is a dream, and the important Geurlains are basically the living wonders of perfumery), so thats not what todays entry is about. Instead, this is a salute to the perfumes that put significant money into their juice, combining the most expensive ingredients possible into fine perfumes that it takes some experience to really appreciate.
97. Golconda by JAR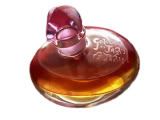 So, what do you get when you mix the two of the worlds most expensive perfume ingredients, top quality jasmine and carnation? You get Golconda. It has the slightly bubblegummy quality of really good jasmine and the spicy clove-ish character of real carnation, but its much deeper than that. Theres a deep leafy greenness under the exquisite flowers and a richness to it that you dont get from artificial florals.
In a way, Golconda is actually quite simple, and it fades quickly (behaving like a natural blend more than a chemical perfume), but its a fantastic way to appreciate two of perfumerys favorite and most rarified flowers at their finest. If you dont like it, it may smell a bit too much like clovey cinnamon Christmas tea, but if you focus on the rich flower essences, its completely unmatched.
98. Gold Men by Amouage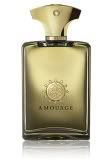 Gold Men is an aldehydic chypre in the mold of Chanel No. 5 or Old Spice. Its got the sparkly aldehydic fizzy lemon on top, leading to subtle soapy flowers in the middle and a rich creamy base thats the standard recipe for the best of the genre. But Gold Men has two big tricks up its sleeve. First, it uses a rich frankincense note to give woody creamy depth to its base. Second, where most aldehydic chypres start bright and get deeper and richer as the day progresses (has everyone tried No. 5 extrait yet?), Gold Men uses an overdose of civet to cleverly give a creamy richness to the top and middle notes, a hum of musky old-world luxury that rides underneath the entire life of the scent, which is a fabulously clever trick.
99. No. 1 for Women by Clive Christian
Yeah, I know. They advertise this as The Most Expensive Perfume In The World, which almost guarantees that it sucks, or at least its enough to make you want to hate it. But it you can look past the awful marketing, No. 1 for Women is actually an exceptionally good perfume.
If Chanel No. 5 Extrait and Jean Patous Joy had an obscenely rich trust-fund baby with the best features of both of its parents, it would be No. 1 for Women. It has the realistic, expensive florals of Joy and a hyper-rich, ridiculously creamy base clearly inspired by No. 5. It has their soapy undertones and sparkling topnotes as well, but manages to not smell like a direct copy of either one. Sure, its not the most original perfume out there, but it sure smells great.
Honestly, even tiny samples of No. 1 are way too expensive, so Id personally recommend sneaking a spray the next time you pass a Saks 5th Avenue, and apparently some Neiman Marcus stores and even select Nordstroms carry the line