well, my friends, we took the plunge and were married yesterday evening in our butterfly garden. veggies growing and all. pics below.
the bride wore attrape couer and the groom wore third man.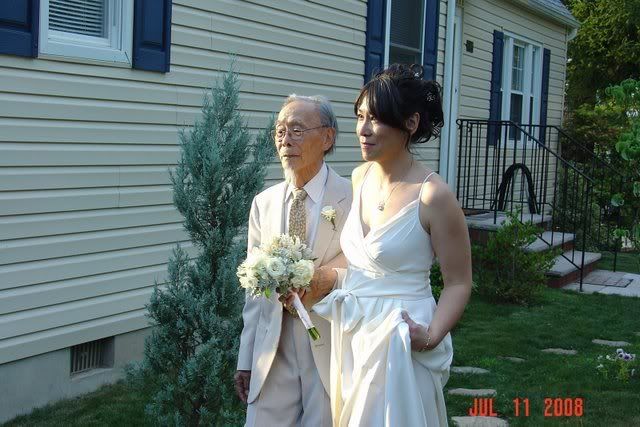 My Father walks me to the garden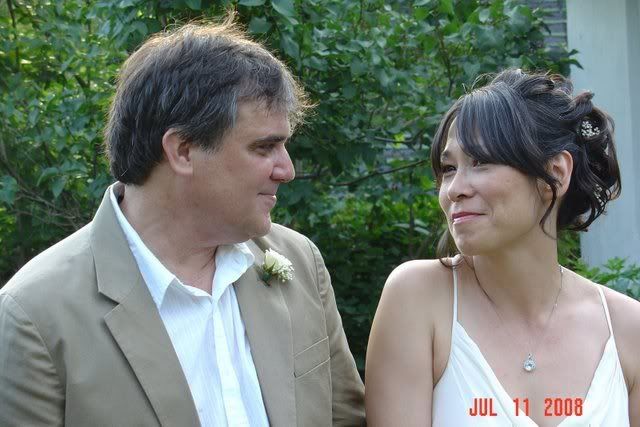 Tim and Me
our extended family
Our Celebrant
p.s. Kyra, thank you for that decant of Attrape Couer! I knew I loved it but did not realize at the time how it would catch my heart so much that it was perfect for my wedding day - just perfect!
Today I am relaxing, sipping champagne, reading Anne of Green Gables (the part when she got married) and eating a piece of our "back up cake" - the main cake has been fully devoured. Will have to post a pic of that when I get one downloaded.
Hugs to all, my cup runneth over.