All prices in US dollars.
Free Shipping with tracking number.
No Hidden Costs!
WILL SHIP WORLDWIDE
*Paypal is preferred and I will ship anywhere.
*While all care will be taken to ensure that the parcel reaches you, I will not be responsible for any custom duties or tax in your country.
Happy Shopping
RARE SCENTS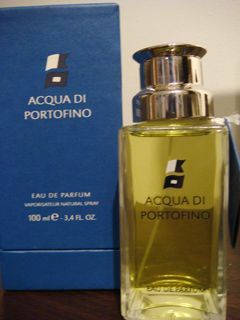 Acqua Di Portofino>> Acqua Di Portofino 100ml edp- $55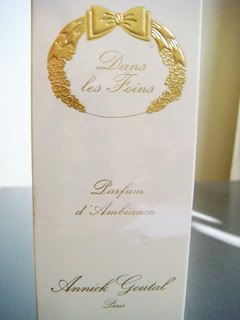 Annick Goutal>> Dans Les Foins 125ml Home Perfume- $40 sealed
(3 SOLD, FEW LEFT)
Antonio puig>> Sybaris 125ml ed tester spray (without cap)- $58
(4 sold, few left)
Aramis>> Aramis Vintage Edition 100ml edt- $65 (no box)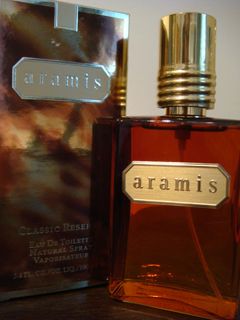 Aramis>> Aramis Classic Reserve 100ml edt- $80
(5 sold, 1 left)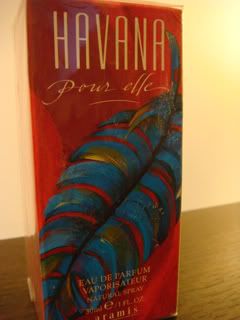 Aramis>> Havana pour elle 30ml edp- $55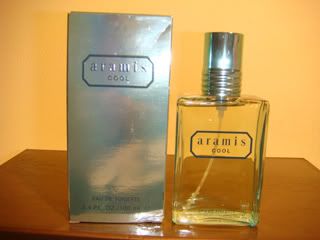 Aramis>> Aramis Cool edt 100ml- $55 new
(1 sold, 2 left)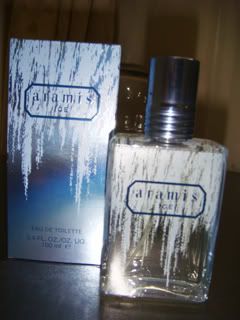 Aramis>> Ice edt 100ml - $65 new
Arrogance>> Uomo 100ml edt- $55 *98%*
(3 SOLD- FEW LEFT)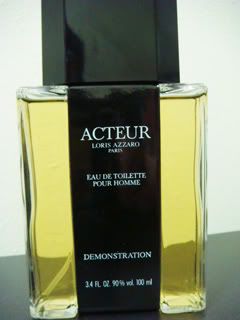 Azzaro>> Acteur 125ml edt tester in box- $52
(6 SOLD, FEW LEFT)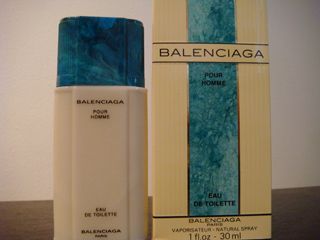 Balenciaga>> Balenciaga pour homme 30ml edt- $48
(4 sold, few left)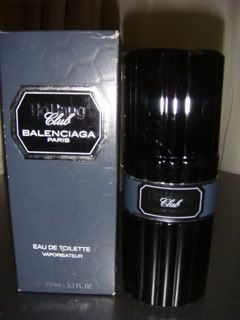 Balenciaga>> Ho Hang Club 100ml edt - $48 new
(4 SOLD, FEW LEFT)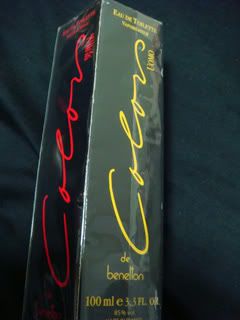 Benetton>> Colors Uomo edt 15ml- $32 *98%*/ 100ml sealed- $50/ 100ml tester- $40 (no cap)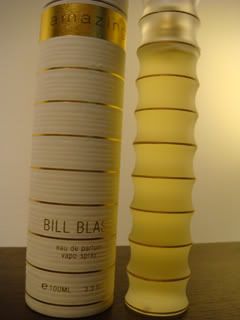 Bill Blass>> Amazing 100ml edp- $58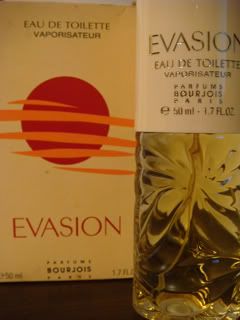 Bourjois>> Evasion 50ml edt- $48
Bvlgari>> Pour Femme 10ml parfum splash- $75 (rare)
Cacharel>> Anais Anais vintage 100ml edt splash- $58
(3 SOLD, FEW LEFT)
/ 50ml spray- $65
Cacharel>> Anais Anais 200ml Body Cream- $50
Calvin Klein>> vintage Calvin cologne 29ml- $60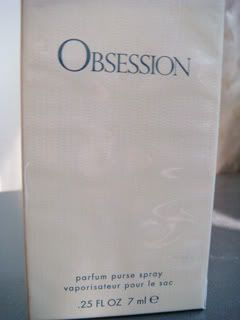 Calvin Klein>> Obsession 7ml parfum spray- $65 sealed (rare)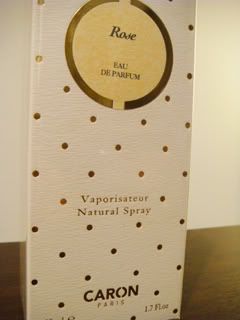 Caron>> Rose 50ml edp- $65
(3 sold, few left)
Cartier>> vintage Panthere pdt 50ml splash/spray Flacon- $85
(4 sold, few left)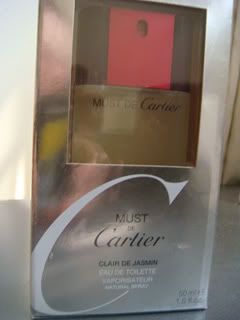 Cartier>> Must de Cartier Clair de Jasmin 50ml- $60 sealed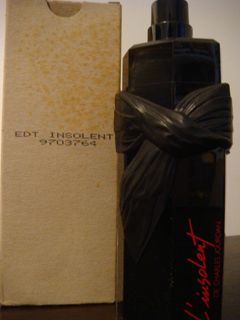 Charles Jourdan>> L'Insolent edt 75ml tester- $55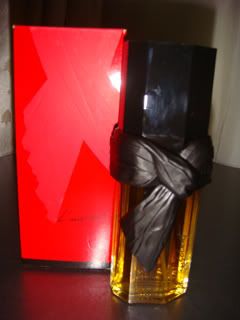 Charles Jourdan>> L'Insolent edt 30ml- $40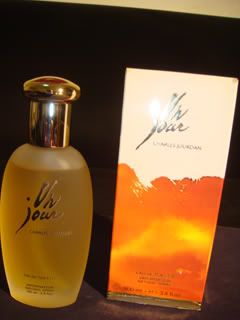 Charles Jourdan>> Un Jour edt 100ml- $50 new
(1 sold, few left)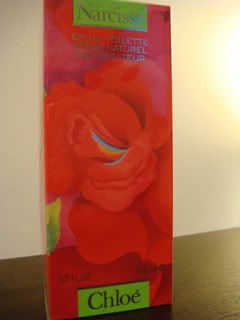 Chloe>> Chloe Narcisse 100ml edt- $50
Christian Dior>> Eau de Dior Relaxante 200ml edt- $70
Christian Dior>> Eau Svelte- Body Treatment Fragrance 200ml- $55 new
Christian Dior>> Dune For Men 50ml edt sealed- $50
(1 sold, 2 left)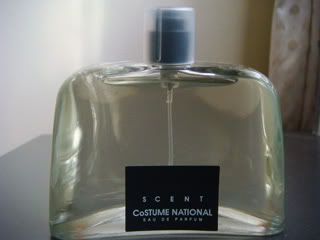 Costume National>> Scent 100ml edp tester- $52
(2 sold, few left)
Coty>> vintage Smitty 25ml spray Mist- $36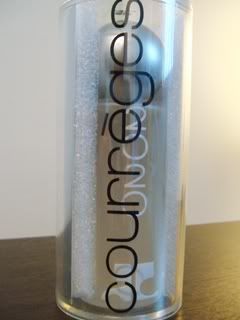 Courreges>> 2020 100ml edt- $50
Courreges>> Courreges In Blue 30ml- $38/ 50ml tester- $38 (unboxed/no cap)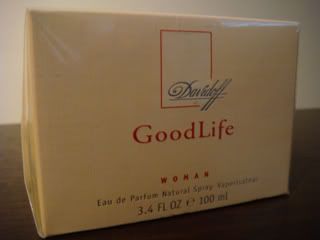 Davidoff>> Good Life for women 100ml edt- $70/ tester 100ml edt (no cap)- $50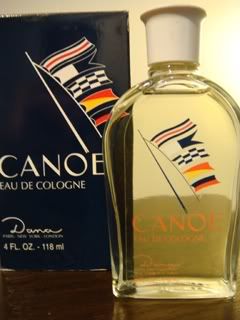 Dana>> Canoe vintage edc 118ml splash- $45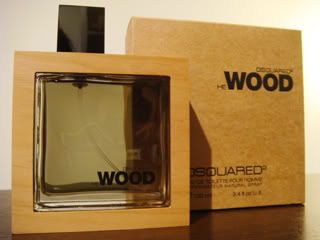 Dsquared2>> He Wood 100ml edt- $65/ new 100ml tester- $52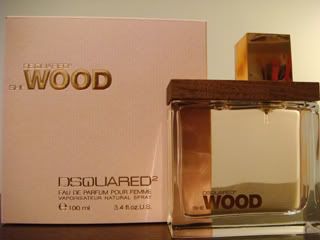 Dsquared2>> She Wood 100ml edp- $65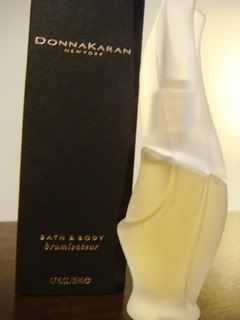 Donna Karan>> New York Bath & Body Perfume Mist 50ml *98%*- $56
Enrico Coveri>> Paillettes 100ml edt- $50
Elizabeth Taylor>> vintage Passion for men 125ml cologne- $52
Escada>> Rockin' Rio 100ml edt spray sealed- $75 (rare)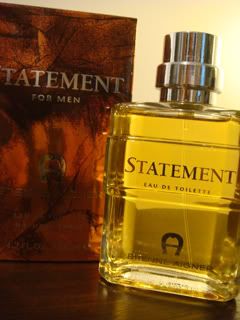 Etienne Aigner>> Statement for men 100ml edt- $52/ 50ml- $42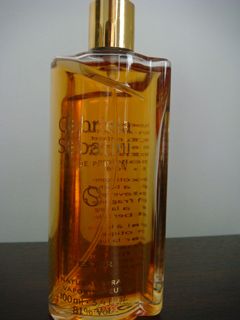 Gabriela Sabatini>> Gabriela Sabatini 100ml edp tester- $50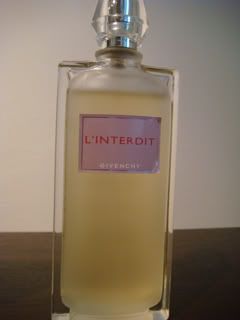 Givenchy>> L'Interdit 100ml edt tester- $75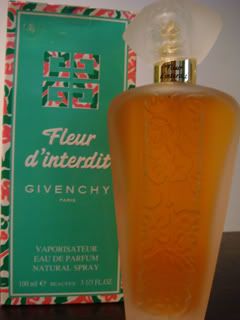 Givenchy>> Fleur d'Interdit 100ml edt- $65/ 100ml tester- $45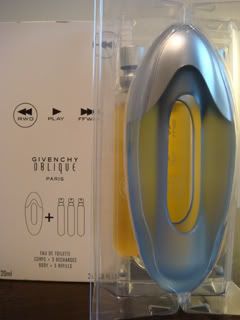 Givenchy>> Oblique REW new tester (3 x 20ml refills + body)- $45
(5 sold, few left)
Givenchy>> Ysatis Iris 50ml edt- $60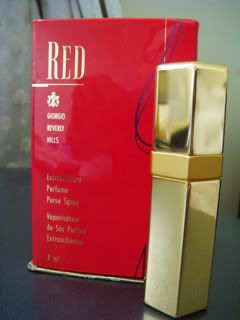 Giorgio Beverly Hills>> Red parfum spray 7ml- $48 new
(1 sold, 1 left)
Giorgio Beverly Hills>> Reds 2 90ml edt tester- $55 (rare)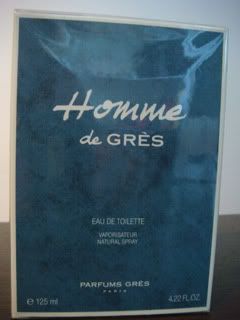 Gres>> Homme de Gres 125ml edt sealed- $52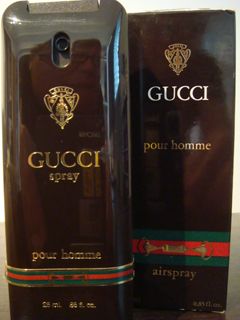 Gucci>> vintage Gucci Pour Homme 25ml Airspray 25ml edt- $45
(1 sold, few left)
Gucci>> Gucci no. 3 120ml edt tester- $140
(2 sold, few left)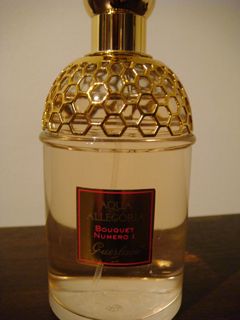 Guerlain>> Aqua Allegoria Bouquet Numero 1 125ml edt tester- $60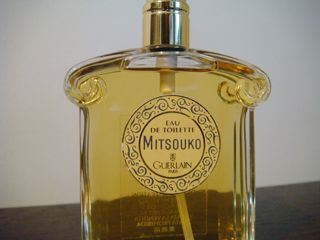 Guerlain>> Mitsouko 50ml edt spray tester-$56 (no box/ no cap)
Guerlain>> vintage Shalimar 30ml edt (no box)-$50
Guerlain>> Shalimar Light 75ml - $90
(4 sold, few left)
Guerlain>> Idylle 100ml edp tester - $80
Guerlain>> Eau De Fleurs De Cedrat 100ml edt- $75
Guerlain>> Lovely Cherry Blossom Solid Sparkles 30ml tester-$50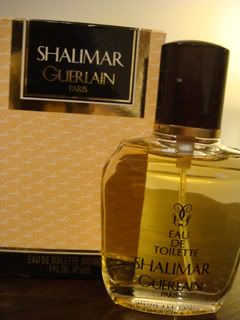 Gurelain>> Shalimar 30ml vintage edt- $56
(1 sold, few left)
Guerlain>> My Insolence 50ml edt tester- $65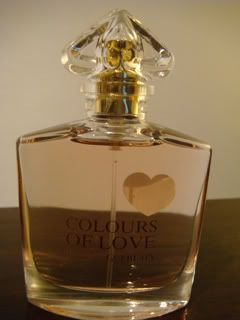 Guerlain>> Colours of Love 50ml tester- $64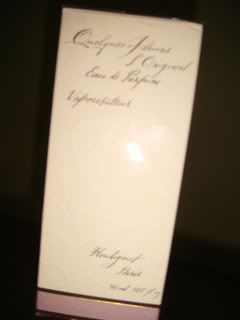 Houbigant>> Quelques Fleurs L'Original edp 50ml - $50 sealed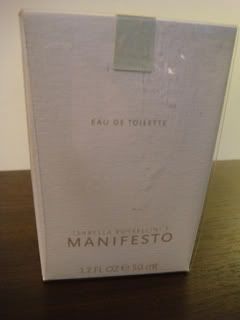 Isabella Rossellini>> Manifesto 50ml edt- $48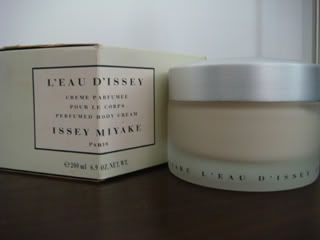 Issey Miyake>> L'eau d'Issey Body Cream 200ml- $60
Jacomo>> Anthracite pour l'homme 50ml- $50/ 100ml tester- $45 (no box)
(1 sold, 2 left)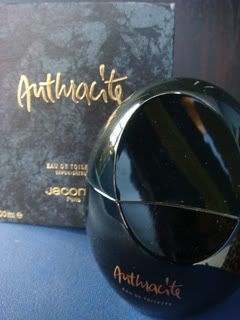 Jacomo>> Anthracite 100ml edt - $52
(1 sold, few left)
/100ml edt tester- $42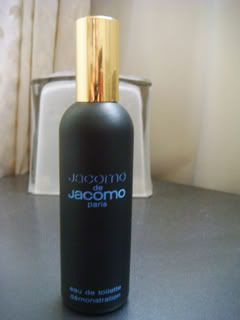 Jacomo>> Jacomo de Jacomo vintage edt black tester 90ml- $48 *98%* (no box)
Jacomo>> Perle de Silences 100ml- $68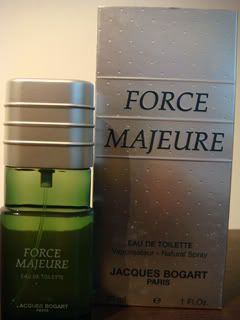 Jacques Bogart>> Force Majuere 30ml edt- $36 (very rare)
(5 sold, few left)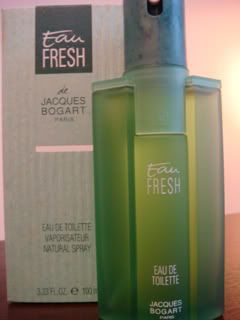 Jacques Bogart>> Eau Fresh 100ml edt- $45
(1 sold, few left)
Jacques Bogart>> Furyo 100ml spray-$55 (Box badly damaged by water but the perfume is fine)
(4 sold, few left)
Jacques Bogart>> Furyo 50ml splash - $40 new
(4 sold, few left)
Jacques Bogart>> vintage One Man Show 100ml edt- $48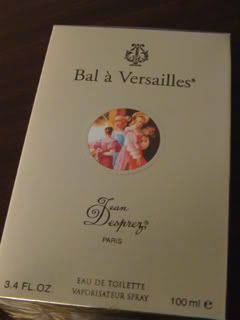 Jean Desprez>> Bai a Versailles 100ml edt- $65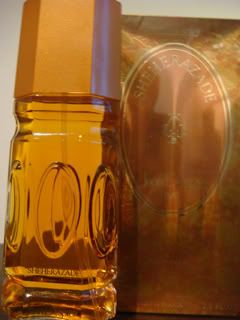 Jean Desprez>> Sheherazade 100ml pdt- $65/ tester bottle -$55
(1 sold, few left)
Jean-Louis Scherrer>> Jean-Louis Scherrer edt 100ml- $60
Jean Patou>> Voyageur 50ml spray and collector ship bottle- $65 (rare)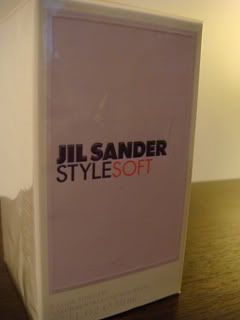 Jil Sander>> Style Soft 50ml edt- $52
(1 sold, few left)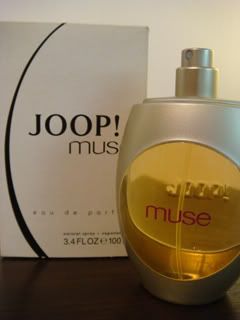 Joop>> Muse 100ml edp tester- $50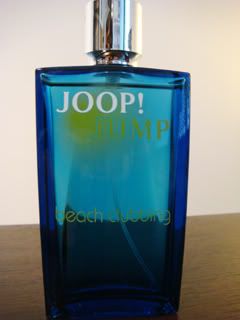 Joop>> Joop Jump Beach Clubbing 100ml edt tester- $70 (rare)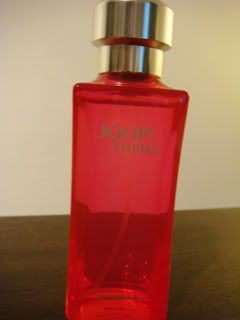 Joop>> Joop Thrill Women 50ml edt tester - $48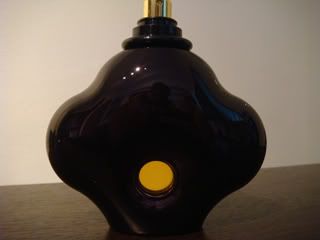 Josie Natori>> Natori 100ml edp tester- $56
Jovan>> vintage Musk For Women Evening Edition 50ml edt- $40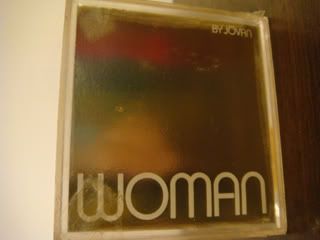 Jovan>> vintage Jovan Woman 15ml Cologne Splash- $48 (very rare)
Julio Iglesias>> vintage Only 100ml edt tester- $52 (unboxed)
Kenzo>> Winter Flower 50ml edp tester- $55 (rare)
Kenzo>> Parfum d'ete 30ml parfum tester- $55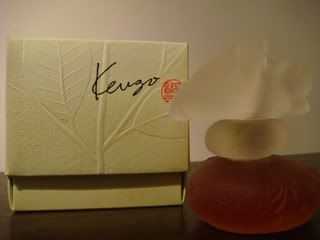 Kenzo>> original Kenzo by Kenzo 50ml edp - $52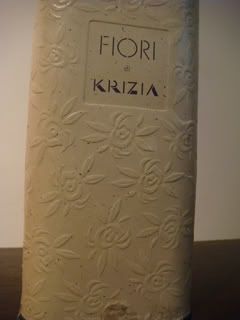 Krizia>> Fiori 100ml edt- $60
Krizia>> Eau de Krizia 75ml edt - $40 new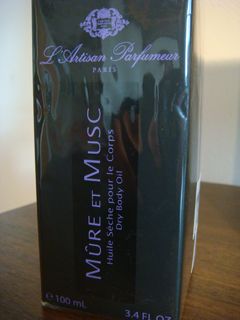 L'Artisan>> Mure Et Musc 100ml Dry Body Oil- $58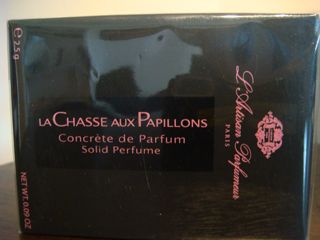 L'Artisan>> La Chasse Aux Papillons Solid Perfume 2.5g- $58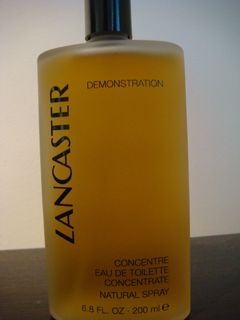 Lancaster>> Lancaster edt concentrate 200ml tester (unboxed)- $60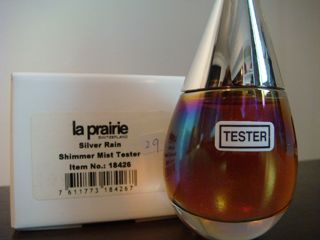 La Prairie>> Silver Rain Shimmer Mist 50ml tester- $60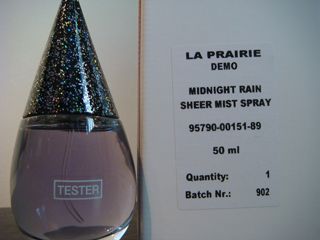 La Prairie>> Silver Rain Midnight Rain Sheer Mist- $60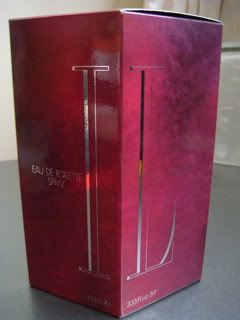 Lancetti>> Lancetti IL 100ml edt- $55 new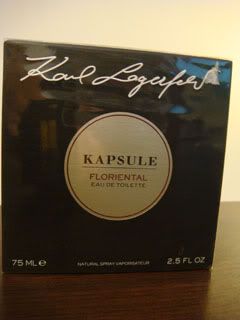 Lagerfeld>> Kapsule Floriental 75ml sealed- $50/ 30ml- $35
(1 SOLD- 1 LEFT)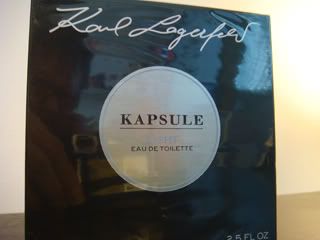 Lagerfeld>> Kapsule Light 75ml edt sealed- $50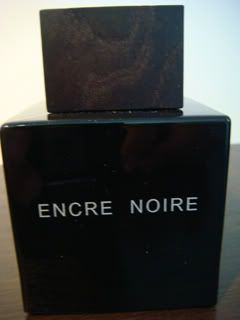 Lalique>> Encre Noire 100ml edt tester- $62
Lalique>> Encre Noir pour Elle 100ml edt tester- $62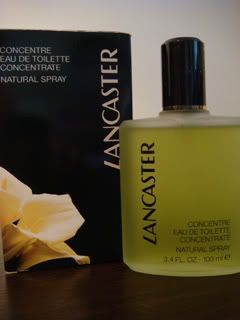 Lancaster>> vintage Lancaster edt concentrate100ml- $52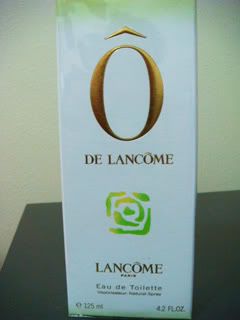 Lancome>> O de Lancome 125ml edt- $52 sealed
(pending)
Laura Biagiotti>> Laura 75ml edt- $55/ 75ml tester- $45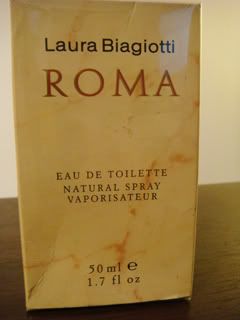 Laura Biagiotti>> Roma 50ml edt splash- $45/ 50ml edt spray- $50
Lentheric>> Tramp 50ml edt- $48 new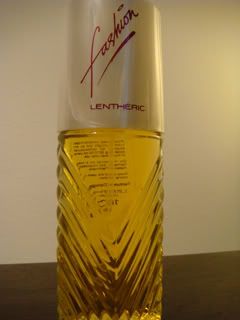 Lentheric>> Fasion 90ml cologne tester spray- $45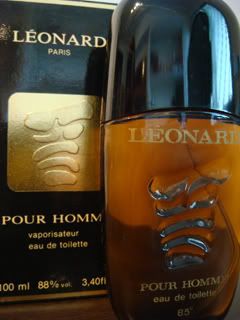 Leonard>> Leonard pour homme 100ml 98% full- $48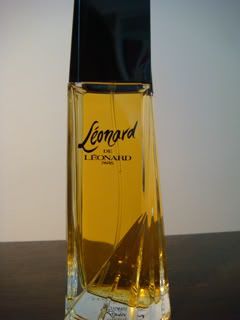 Leonard>> Leonard de Leonard 100ml (no box)- $50/ 50ml with box- $45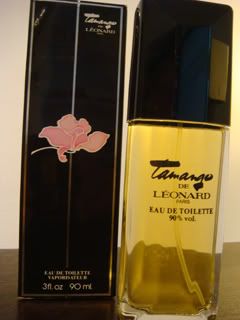 Leonard>> vintage Tamango 50ml edt- $40
Leonard>> Eau Fraiche 30ml vintage>> $40 *90%*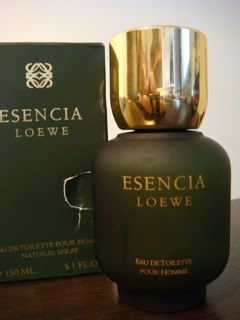 Loewe>> Esencia Loewe 150ml- $60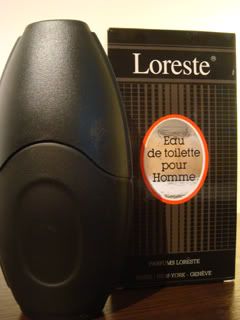 Loreste>> Loreste pour homme 100ml edt- $45
Marbert>> Scarf 100ml edt- $55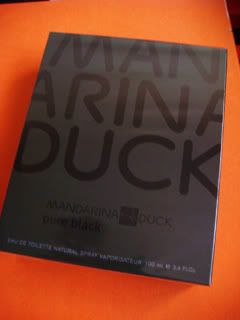 Mandarina Duck- Pure Black 100ml edt- $54 (rare in the US)
(2 SOLD, FEW LEFT)
Maxim's>> Maxim's de Paris 200ml edt splash- $64
(3 sold, few left)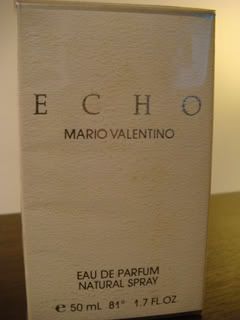 Mario Valentino>> Echo 50ml edp - $42 (rare)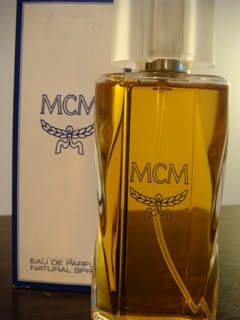 MCM>> MCM edp 75ml- $50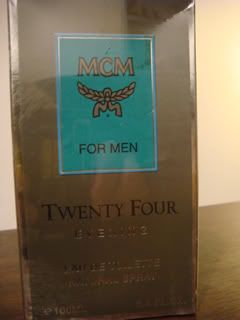 MCM>> MCM Evening 100ml - $45
(2 sold, few left)
Michael Kors>> Sheer edp 50ml- $48 *98%*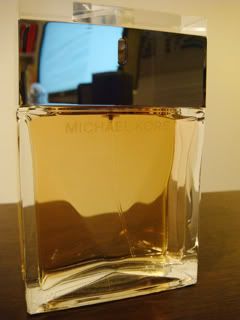 Michael Kors>> Michael Kors 100ml edp tester - $65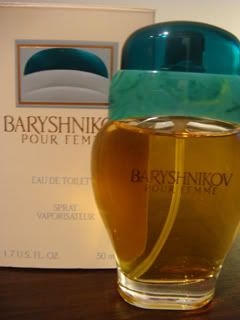 Mikhail Baryshnikov>> Baryshnikov pour Femme 50ml edt- $52 (rare)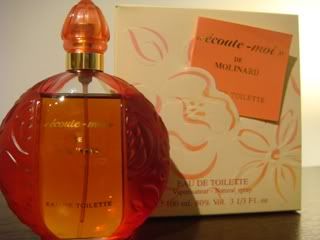 Molinard>> Ecoute-Moi de Molinard 100ml edt- $65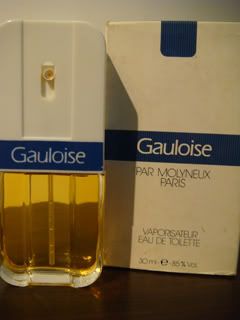 Molyneux>> Gauloise 30ml edt- $42
Molyneux>> Quartz pour homme 100ml edt- $45
Molyneux>> Quartz 100ml edp- $45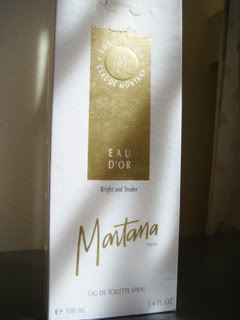 Montana>> Eau D'or 100ml edt- $50 sealed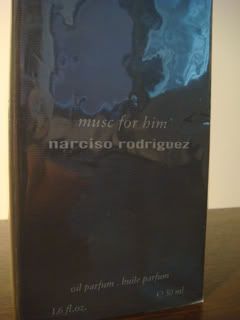 Narciso Rodriguez>> Musc For Him 50ml Oil Parfum- $90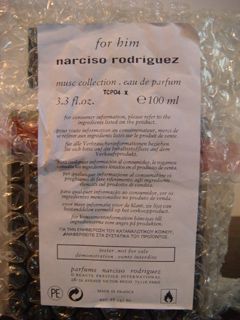 Narciso Rodriguez>> Musc Collection For Him 50ml edp tester- $72
(1 sold, 2 left)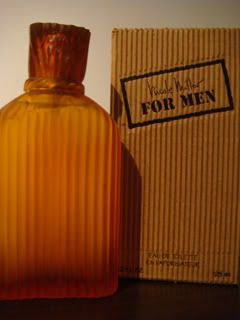 Nicole Miller>> vintage Nicole Miller For Men 125ml edt- $52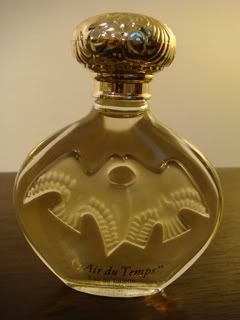 Nina Ricci>> l'Air du Temps edt (unboxed collector's bottle)- $42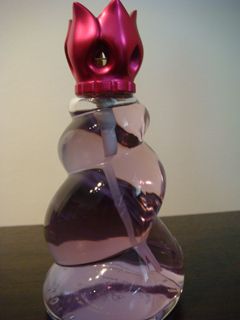 Nina Ricci>> Les Belles- Cherry Fantasy 100ml tester- $48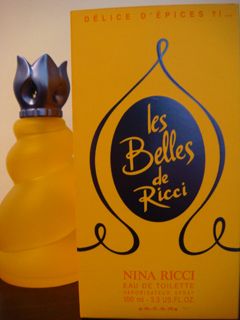 Nina Ricci>> Les Belles- Delice d'Epices 100ml- $70
Omar Shariff>> Omar Shariff Pour Femme 90ml edt tester (no cap)- $68 *98%*/ 60ml edt- $60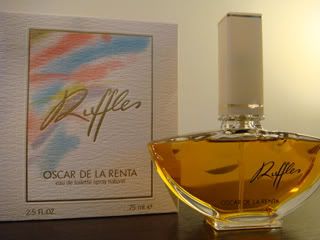 Oscar de la Renta>> Ruffles 75ml edt spray- $80/ 100ml splash- $85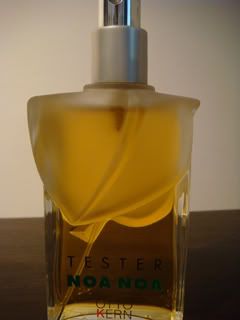 Otto Kern>> Noa Noa 75ml tester- $50 (no cap/ no box)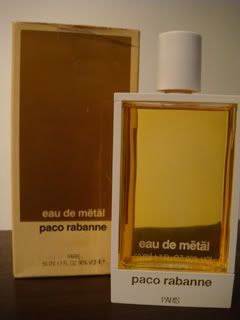 Paco Rabanne>> vintage Eau de Metal 50ml splash- $45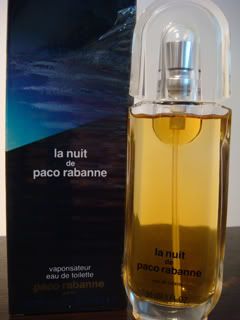 Paco Rabanne>> La Nuit 50ml edt- $50
(1 SOLD, FEW LEFT)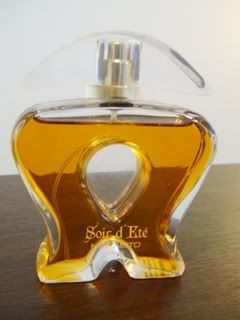 Pascal Morabito>> Soir d'Ete 50ml edp (no box)- $45
(1 sold, 1 left)
Penhaligon's>> LP No. 9 50ml edt sealed- $65
(3 sold, few left)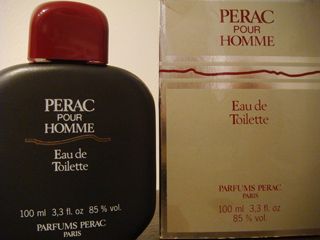 Perac>> Perac Pour Homme 100ml splash- $120/ 50ml splash- $80/ 50ml spray- $100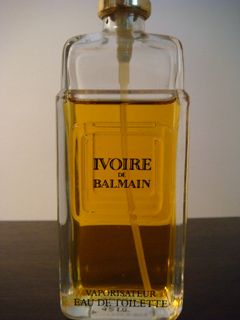 Pierre Balmain>> Ivoire de Balmain 100ml tester- $35
(1 sold, few left)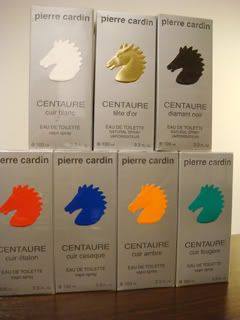 Pierre Cardin>> Centaures Cuir Blanc/ Cuir Casaque 100ml at $48 each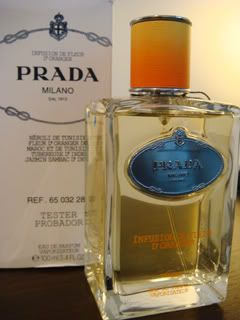 Prada>> Infusion de Fleur d'Oranger 100ml edt tester- $60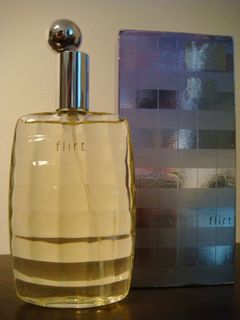 Prescriptives>> Flirt 100ml edt- $78/ 50ml- $60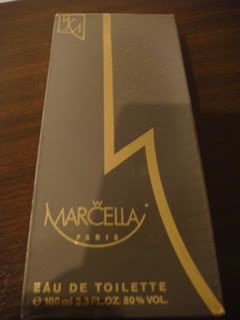 Princess Marcella Borghese>> Marcella 100ml edt- $45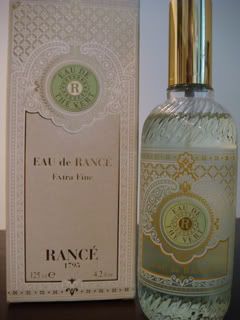 Rance>> Eau de Rance Extra Fine 125ml edc- $80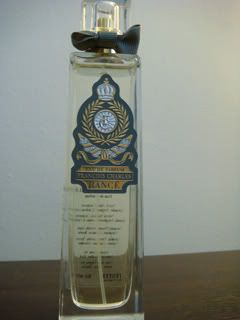 Rance 1795>> Francois Charles 100ml edp tester- $60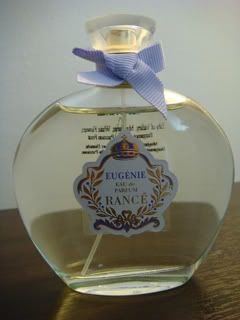 Rance 1795>> Eugenie 100ml edp tester- $60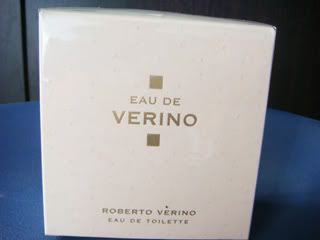 Robert Verino>> Eau de Verino 50ml edt sealed- $50 (rare)
Roberto Capucci>> R de Capucci edt 100ml- $70 new
(6 sold, few left)
Roccobarocco>> Joint edp 100ml- $56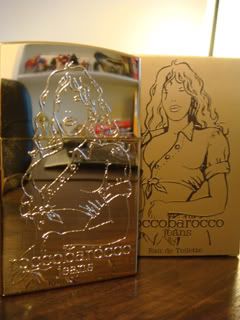 Roccobarocco>> Silver Jeans Homme 75ml- $50
Roccobarocco>> Gold Jeans Homme 75ml- $50/ Gold Jeans Femme 75ml- $50
Rochas>> Tocadilly 100ml edt- $48
(1 sold, few left)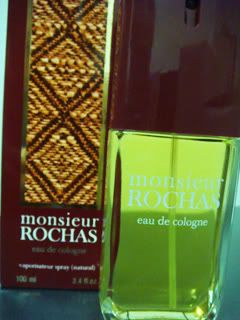 Rochas>> Monsieur Rochas vintage edc 100ml- $50
(pending)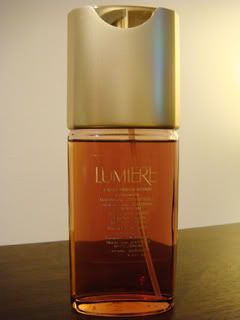 Rochas>> Lumiere Intense tester edp 75ml- $65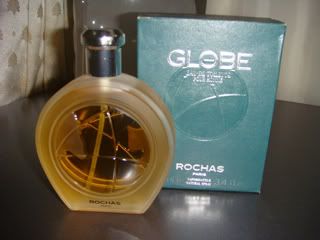 Rochas>> Globe edt 100ml- $60 new
(4 sold, few left)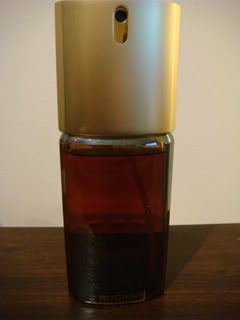 Rochas>> Femme edp Intense 75ml tester- $70
(3 sold, few left)
Romeo Gigli>> Romeo de Romeo Gigli edp 100ml- $56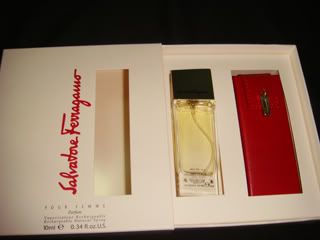 Salvatore Ferragamo>> Subtil parfum10ml rechargeable spray+ chic red leather holder- $40 new
(1 sold, few left)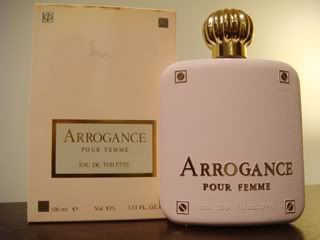 Schiapparelli Pikenz>> Arrogance Pour Femme 100ml edt- $60
Sergio Soldano>>Atelier 100ml pdt - $55 *98%*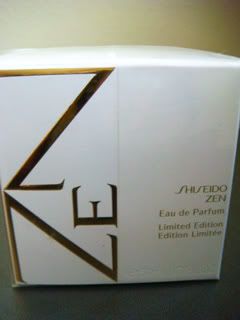 Shiseido>> Zen limited edition 50ml edp- $60
Shiseido>> Zen edp Concentrated 50ml limited edition- $60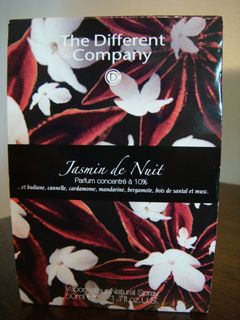 The Different Company>> Jasmin De Nuit 50ml edt- $90
(1 sold, few left)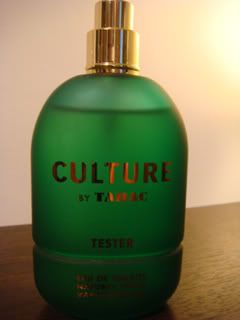 Tabac>> Vintage Culture 100ml edt tester *98%*- $48 (very rare)
(1 sold, 1 left)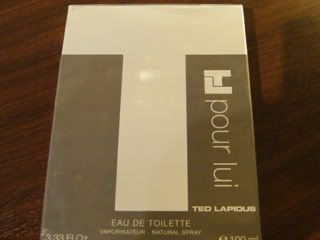 Ted Lapidus>> Lui 100ml sealed- $50
(9 sold, 2 left)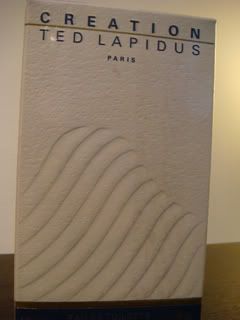 Ted Lapidus>> Creation 100ml edt- $55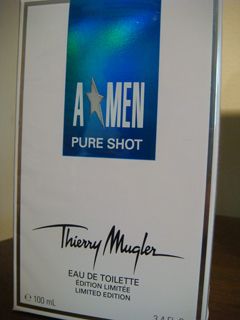 Thierry Mugler>> Amen Pure Shot 100ml edt- $78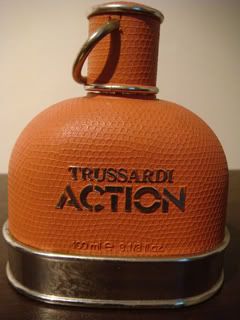 Trussardi>> Trussardi Action Women 50ml spray tester- $45/ 50ml splash tester- $35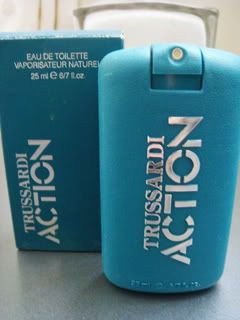 Trussardi>> Turssardi Action men 100ml- $52 new/ 25ml- $40 new
Ugo Vanelli>> Ugo Pour Homme 100ml edt- $45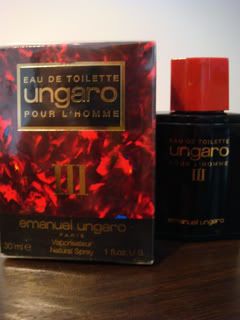 Ungaro>> Ungaro III 30ml edt- $55
Van Cleef & Arpels>> Oriens 100ml tester- $80
Van Cleef & Arpels>> First Special Gold Edition Refillable Bottle 80ml- $85
Van Cleef & Arpels>> First 83ml edt - $70 (no box)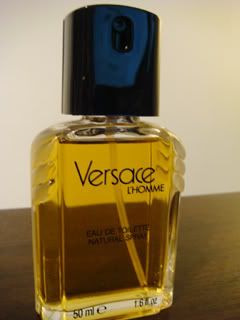 Versace>> Vintage L'Homme 50ml spray- $56
Versace>> older version L'Homme 50ml edt $50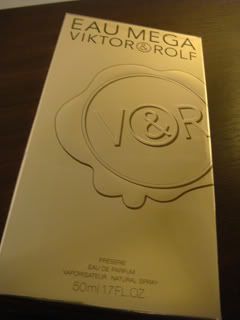 Viktor & Rolf>> Eau Mega 50ml edp- $68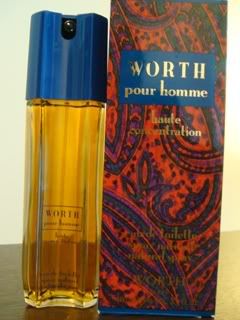 Worth>> Worth pour homme haute concentree 100ml- $64
(2 sold, few left)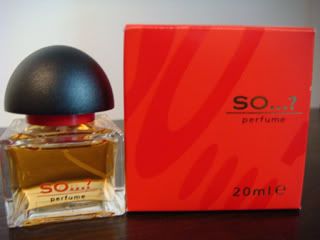 Yardley>> vintage So...? 20ml perfume spray- $52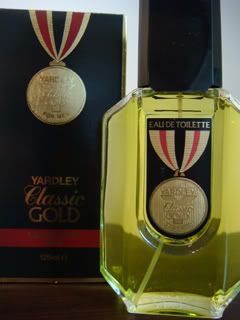 Yardley>> vintage Classic Gold for men 125ml- $52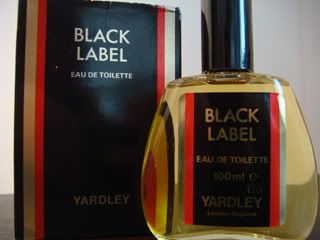 Yardley>> Black Label 100ml edt splash- $52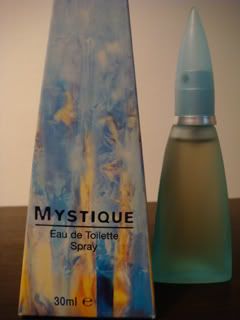 Yardley>> Mystique 30ml edt- $52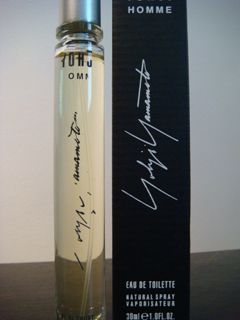 Yohji Yamamoto>> Yohji Homme 30ml edt- $65
(5 sold, few left)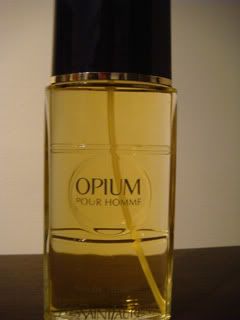 YSL>> vintage Opium pour homme 100ml edt tester- $68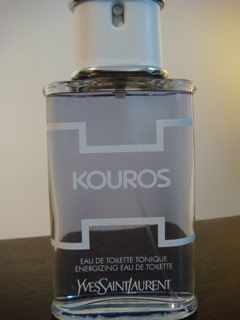 YSL>> Kouros Energizing edt 100ml tester- $56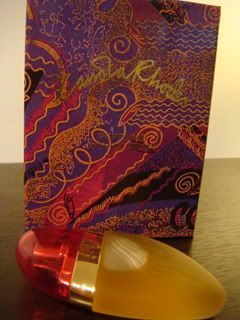 Zandra Rhodes 15ml perfume spray- $70