Gourmands are awesome, how can you NOT like smelling delicious!?
So i figure, why not make a list for the newer members to have? Tell me what im missing so i can edit it into the posting. I mostly only know men's fragrances so if the women wanna help out, that'd be awesome
Also, i want to do short reviews of each, however i have not tried all of them, so feel free to post reviews of the ones i dont have and ill edit them in. Thank you!
Now this raises the question: what is a gourmand? You may or may not have heard the term used but it quite simply means that the fragrance smells edible. For example, i own Givenchy's Pi. In the drydown it smells EXACTLY like marshmallows (this is the benzoin crystals), giving it a quite delicious aroma that can even make you hungry!
-
Coney Island
- Bond No. 9
REVIEW: Caramel, chocolate, vanilla, musk...it is said to be like A*Men in gourmand notes but rather a much higher quality, better constructed fragrance.
-
Original Santal
- Creed
REVIEW:A higher quality, niche gourmand, similar in smell to JOOP! Homme. Has a "candy berry" accord
-
Rochas Man
- Rochas
REVIEW: Its very sweet, with a raspberry/mocha vibe with some vanilla in the base.
-
Givenchy Pi
- Givenchy
REVIEW: Marshmallow drydown, its that simple.
-
Givenchy Play Intense
- Givenchy
REVIEW: Oriental woody fragrance with a chocolate accord in it.
-
Le Male
- Jean Paul Gaultier
REVIEW: The gourmand drydown takes awhile to get to but it smells like sugar cookies.
-
A*Men/ Angel Men
- Thierry Mugler
REVIEW: Chocolate, milky caramel, coffee, vanilla, tonka; its like a very good desert.
-
Pure Malt
- Thierry Mugler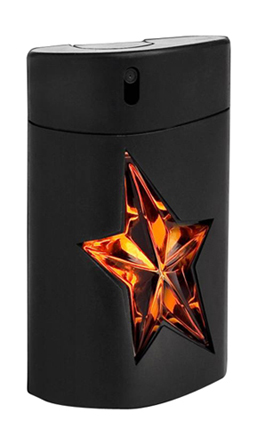 REVIEW: Has liquor-like opening notes that has a hint of coffee; drydown is more or less the same as A*Men
-
JOOP! Homme
- JOOP!
REVIEW: Candy in a bottle; is extremely strong
-
Hollister SoCal
- Hollister Co.
REVIEW: Its like AXE Dark Chocolate Body Wash with a coconut and warm sandalwood accord.
-
Pure Coffee
- Thierry Mugler
REVIEW: Like A*Men but with a much stronger and longer lasting coffee accord
-
Princess
- Vera Wang
REVIEW: Cake in a bottle, with guava, apple, and other less obvious fruity notes. Extremely sweet and delicious.
-
Glam Princess
- Vera Wang
REVIEW: "Cremesicles" a very vanilla-y orange, its delicious smelling
-
Angel
- Thierry Mugler
REVIEW: The first gourmand, with honey, chocolate, vanilla, caramel, and other notes
-
Very Irresistable
- Givenchy
REVIEW:
-
Fantasy
- Britney Spears
REVIEW: A strange, sweet, addicting cupcake aroma; very synthetic
-
Hanae Mori
REVIEW:
-
Body Kouros
- Yves Saint Laurent
REVIEW:
-
L`Eau au Masculin
- Lolita Lempicka
REVIEW:
-
Armani Code
- Giorgio Armani
REVIEW: Although a woody oriental spicey fragrance, it can have a "cinnamon bum" quality to it.
-
Hypnotic Poison
- Cristian Dior
REVIEW: Has an almond accord to it
-
Black XS
- Paco Rabbane
REVIEW: Has a strong strawberry accord
-
Endymion
- Penhaligons
REVIEW: A combination of sage and spice, together with a long chocolate, toffee and mocha finish
- John
Varvatos
- John Varvatos
REVIEW: Going out on a limb with his one but it has a very cherry, warm, almost creamy feel to it until the drydown, which is a strong leather vanilla; basically i find the top and some of the heart to be a sweet, cherry-like gourmand