They are all organic, and have some amazing bottles. They're also fairly priced - the men's fragrance Shaman (and EdT) is about 60 euro for 50ml, while the two women's scents are a bit more but are EdP.
Here's a link to their website. It looks like they'll provide samples to anyone in Europe if you'll provide 5 euro for postage. This site is really well done, IMO. I love the vibe of the pages for the individual fragrances.
http://www.parfumshantara.com/
Please do comment if you've tried them.
Here is their newest scent for women, Isiris:
Their first women's scent, Reve Etoile (Star Dream):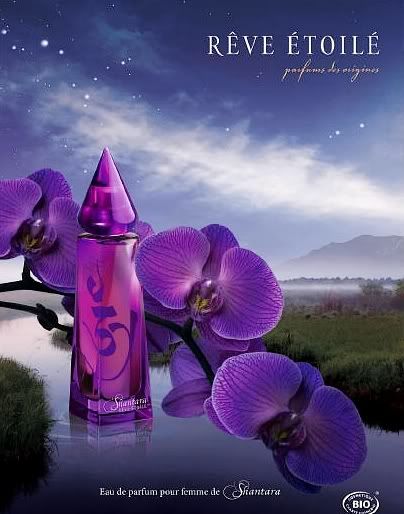 and the one I am particularly interested in, Shaman for Men