This has me totally stoked as I think the original is one of the best men's scents in the last decade.. heck, one of my favorite men's scents EVER!
Anyhow, this is taken from Fragrantica (
http://www.fragrantica.com/news/Prad...ense-1932.html
)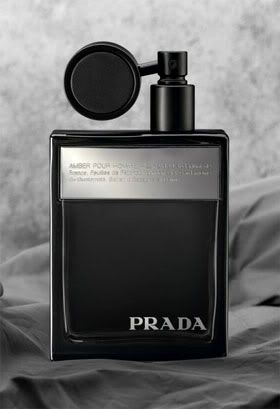 Here comes the good news for all those lovers of classical elegance from the prestigious fashion house of Prada. It is the new, reinterpreted and more intensive version of their debut male fragrance from 2006 Amber Pour Homme, named Amber Pour Homme Intense.
Amber Pour Homme Intense defines that sophistication and masculinity of the original perfume and intensive aroma of amber with exquisite high-quality ingredients, in order to maintain the blend of tradition and modern trends that is immanent to Prada.
The oriental fougere composition highlights Italian bergamot, Somalia myrrh, Indonesian patchouli and vanilla from Madagascar as the main ingredients. Bergamot causes sparkly and fresh opening; hot and spicy resin of myrrh creates a rich and intense aroma; patchouli is attractive and seductive, while vanilla is a gentle and warm, completing the fragrance together with amber.
Notes: bergamot, myrrh, patchouli, vanilla, amber
The bottle is designed like its predecessor: narrow and rectangular with a silver plate inscribed with the fragrances main notes. The new bottle is colored in intensive black, packed in an elegant gray box featuring the house logo.