I have managed to obtain six samples from the range of fragrances from this house and below is my intial impressions having spent some time wearing each of the scents.
1725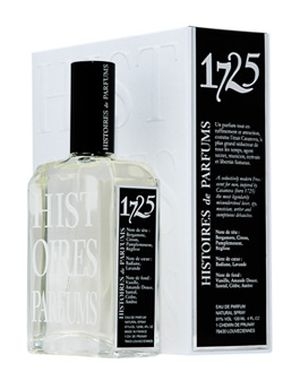 It opens with a lemony grapefruit fresh spicyness with a touch of licorice. After that I can detect lavender with anise coming through with a light woodyness in the
background. This scent is so very light and soft that it was hard to detect at first then it bloomed on my skin.
After a while I am picking up vanille underneath the spicy freshness. This fragrance reminds me of Invasion Barbare but with the violet removed and the notes toned
down and refined.
I like this as it is really well crafted and the ingredients are top notch. And as time has moved on from my above intial impressions the soft fresh vanille aspect
becomes more prounouced in the basenotes and surrounds you in a halo of lovelyness.
So to sum up I do love its spicy woody freshness in the opening and soft vanille sweetness in the basenotes. And I get six to seven hours in longevity.
1740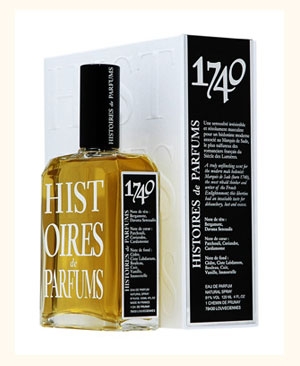 Well this opens with a boozy cumin/oakmoss type of smell and then gets leathery with what smells like brown sugar mixed in. I do not know what to make of this one
as I'm now picking up a mahogany woody smell with spices mixed together. This is unequal to me that I have not smelled its like before.
I got to say it does have that old world vibe going on and you could imagine people wearing this hundreds of years ago. As time moves on It goes from a boozy spice
to a leathery sweet tobacco with that mahogany woodyness.
I do like it and the opening does remind me of Puredistance M before it moves in another direction with its boozy/leathery spice.
So to sum up this one is a very boozy spicy leathery woody masculine fragrance that lasts nine to ten hours on my skin. Its unequal and has that old world vibe to it.
1828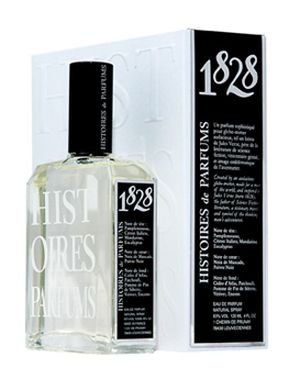 This starts with citrus notes then a very dry pine note appears very soon after which is joined by a blast of cool soothing eucalyptus. As time goes by I'm picking
up a mixture of the pine and grapefruit notes with eucalyptus in the background. The menthol aspect and pine together with woods coming into play with incense make
this fragrance interesting.
Though to be honest these fragrance accords are not to my taste though this would be worth sampling if you like these notes in a scent. Again everything is so well
blended and the ingredients are top notch.
So to sum up a dry pine menthol fragrance with incense and woods which smells good and different from a lot of fragrances on the shelves. I got about six to seven
hours with this one.
1969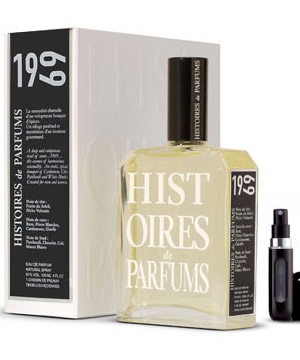 Lol..... Peach and rose with chocolate all mixed together is what I am getting on first application. It smells weird and unatural and a bit sickly. It gets a bit
floral but the peach is still there. After a while it starts to smell like the vinyl which a lilo is made from which you use on the sea while on vacation.
I'm thinking that this fragrance may be better suited for women than a manly man.lol...... The peach note is getting stronger and this fragrance is a fruity
gourmand that is not to my taste. I'm going to have to scrub this off my skin.lol
To sum up a fruity peachy chocolate floral gourmand which may be better suited for women than a man. Longevity is unknown as I scrubbed this one early.
Ambre 114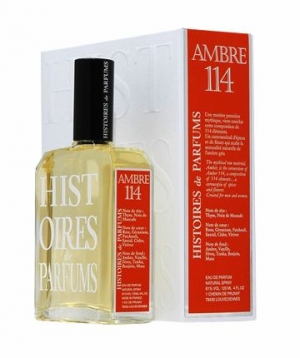 Ahhhh man this is gorgeous! A sandalwood and a beautiful creamy light sweet Amber with a touch of vanille is what I'm getting from this. I am now picking up
a rose note within this beautiful mix. This scent is just enchanting and really divine to your olfactory senses. And it never overpowers or gets sickly
sweet but just sits right on the skin giving you that perfect satisfaction.
I have to say this is the best ever ambre fragrance that I have ever smelled. The way the dry sandalwood mixes in with the amber and that touch of vanille is
a work of genious. And the way the creator has managed to get that floral aspect too it with the rose is amazing. Full bottle worthy without any hesitation.
To sum up a gorgeous stunning creamy sandalwood amber fragrance which stands tall over most amber based fragrances.
Noir Patchouli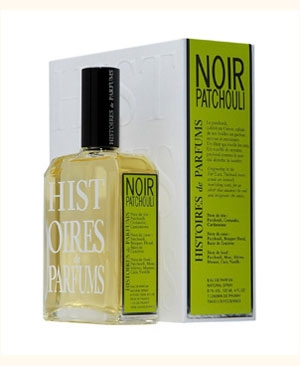 A heavy dose of patchouli and leather is what I'm picking up in the opening. The leather in this smells like new leather shoes and goes well with
the patchouli. This is a dark fragrance though I am now picking up the florals which have started to overpower the new shoes leather accord.
These florals smell like Pot Pourri and have started to overpower the patchouli and leather accord after the opening goodness. (bring back the leather and patchouli).
After a good while a white musk accord starts too take over from the floral pot pourri and you get a little bit of the leather and patchouli back, too little though.
I love the opening of this fragrance as the patchouli and new shoes leather accord give you a dark and mysterious promise of things to come. Then the show is spoiled
in the midnotes with that floral pot pourri which drowns everything out. Its downhill from there for me which is a damn shame as this fragrance held so much potential
from its opening accord.
To sum up a missed opportunity where the great opening is spoiled by floral pot porri notes. I get severals hours longevity from this one.
In Conclusion......
This is a fantastic house for fragrances to be sure and all the fragrances I have tried have been well blended and of good quality.
If I had to pick my top three it would be :
1. Ambree 114 - Absolutely bottle worthy without a doubt. Gorgeous!
2. 1725 - I really like its spicy woody freshness in the opening and soft vanille sweetness in the basenotes.
3. 1740 - I would not buy this though I like it and appreciate its spicy boozy leatheryness.
And the great thing is all six 2ml samples can be had for 10 Euros from the Histoires de Parfums website which is a good deal.
Here's the link if anyone is interested in obtaining these samples:
http://www.histoiresdeparfums.com/in...ue-samples.php