Hello, all! I've got several vintage and new fragrances for swap. Check back often as I'm constantly cycling things out!
Dior - Diorissimo Eau de Cologne Splash - 4oz - 99%+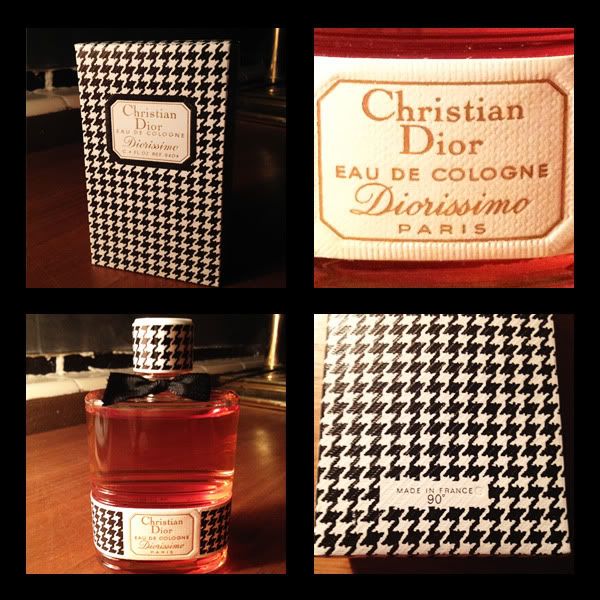 The box and bottle are in completely perfect condition. The fragrance is well-preserved with little evaporation and no floaters. I decanted 1ml into a small spray bottle with a pipette and spritzed some on a hanky; it was gorgeous lily-of-the-valley in all its splendor. The top notes are fairly well-preserved as well, though there is a slight "off" smell when sniffing the bottle contents directly. I have the original wrapping with "CD" seal and can include it with the bottle if you want, though it disintegrated a little when removing it from the box and is quite shredded. It's nice, but just not for me. I'm hoping it can find a new home here!
Raphael - Replique Extrait - 1/2oz - 95%?
The box is in perfect condition. I included the photo of the bottle before I opened it and afterwards. I carefully opened it without cutting the cord or damaging the bottle by untying the cord and have retied it to the bottle tastefully. The fragrance has evaporated a bit but is free of floaters. I dropped a single drop from the stopper onto my wrist to test the fragrance, as it smelled off from the bottle. The top notes have gone off, unfortunately, but the drydown is fantastic and quite distinct after about 10 minutes - delicate fruit, heliotrope, and lily-of-the-valley over a gorgeous and strange woody mossy base. I have to keep editing this because the fragrance keeps changing on me. This stuff is gorgeous! It doesn't have a rude projection, but I have been getting subtle whiffs all the way from my wrist for hours, and it sure lasts forever. I have the original plastic wrap with Raphael seal for this one as well and can include it in the package if you want, though it is a bit shredded as well.
EDIT: After buying another similar bottle that was definitely still good, I've found that this isn't really that far from perfectly preserved. The fragrance is just extremely strange and potent when it's evaporated so much. I have diluted this back to its original strength in the bottle with pure ethanol and it is gorgeous. It is so reminiscent of its contemporary greats but opts out of the traditional powder category in favor of a warm, slightly animalic chypre base. What once was a strange, rather off-putting lily-of-the-valley now reveals itself as a gorgeous bouquet, slightly heavy-handed on the naturals! In a way it reminds me of an even softer Cabochard. This is a gorgeous masterpiece, not at all the strange woody thing I thought it was.
Azzaro - Onyx - 3.4 oz - 99% & Lagerfeld - Jako - 2.5 oz - 99%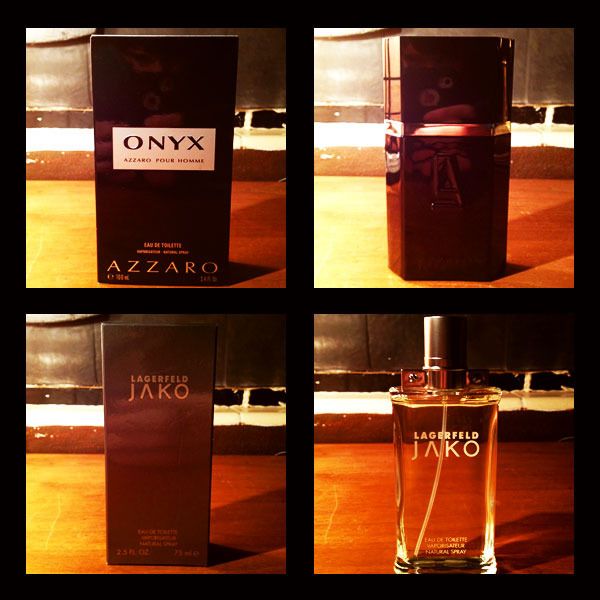 Azzaro Onyx is a very new bottle purchased a few weeks ago new in the original wrap. It's been sprayed about 4 times, and that's all it took to figure out it's not for me.
Jako is vintage and was purchased in original shrink wrap. It's been sprayed maybe 5 times. The juice is in perfect condition for those of you who enjoy it. I'm really not a fan of this fragrance because of the near lethal dose of synthetic sandalwood!
Van Cleef & Arpels - Tsar - 1 oz - 98%
Cerruti - 1881 - 1.7 oz - 95%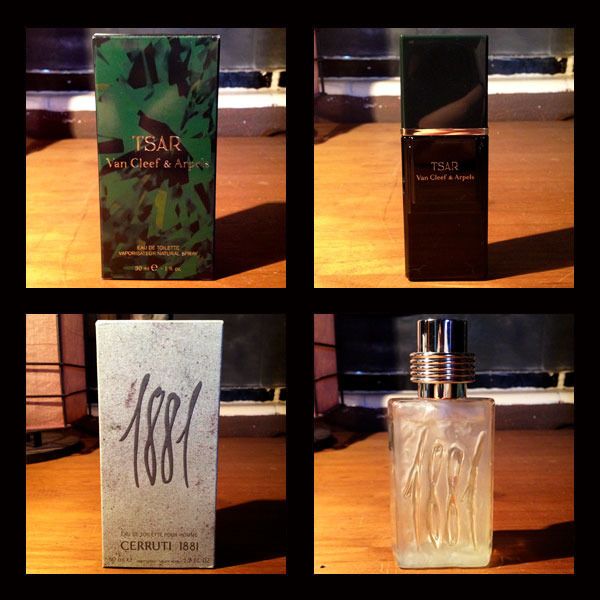 Tsar is a really good fragrance but it's too similar to too many other things I own to justify keeping it. This is a 1oz spray of the most recent formulation.
1881 initially intrigued me with its strong, cold, odd ylang-ylang, rose, and juniper accord, but I just can't see myself wearing this over Coriolan anymore. Maybe it will find more love elsewhere.
All reasonable offers will be considered! I'm always looking for any Guerlain or interesting niche fragrances.