I usually frequent the male forums, but I think this applies far more to the female forums in both interest and quality of responses!
So, what are the best things you've found for a
steal
at thrift stores?
Here are the best things I've picked up in just the past month from local thrift stores, none costing me over 10USD a piece: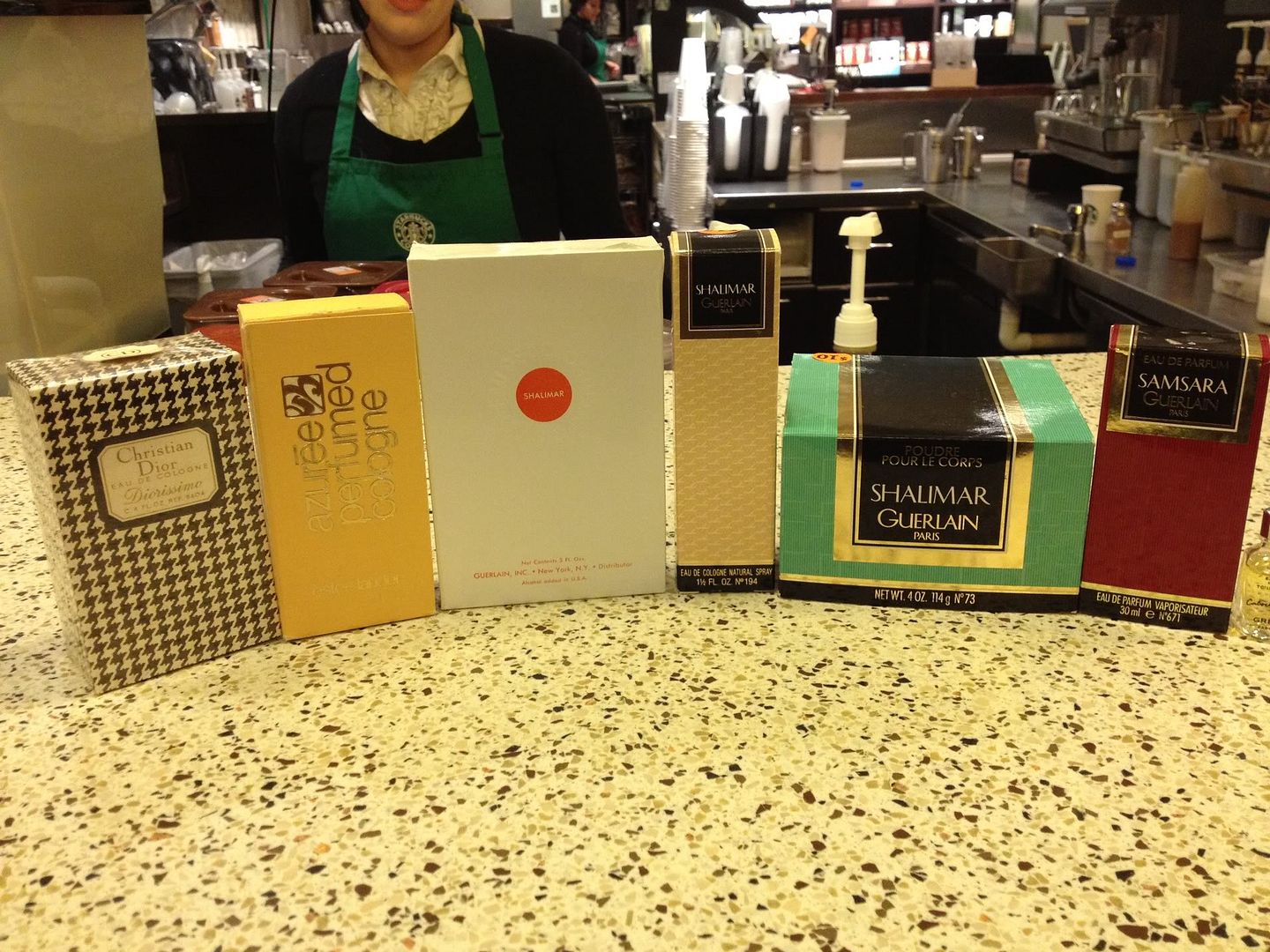 Diorissimo(sealed), Azuree(unused), Shalimar(sealed), Shalimar(used but very good), Shalimar Powder(sealed), Samsara(unused and original formula), Cabochard(used and a bit expired)
Replique (Sealed)
And just today...
Very old 2.8oz Chamade Parfum tester, with just under an ounce remaining in the bottle! The juice isn't the best, however; the top notes smell like paint thinner. The drydown is nice, though.