The following are for sale (NO SWAP OFFERS PLEASE):
Xerjoff Regio 13ml travel spray (70% full) - $30
Miniature fragrance lot - $40 (will only sell these together)
VINTAGE Hermes Bel Ami - 8ml (20% full)
Giorgio VIP Special Reserve - 3.5ml (90% full)
Omar Sharif Pour Femme - 7.5ml (95% full)
Capucci Pour Homme (no box) - 5ml (90% full)
Christian Dior Jules - 8ml (90% full)
Perry Ellis for Men (no box) - 4ml (90% full)
Nina Ricci Phileas - 10ml (90% full)
Micallef Note Ambree (no box) - 10ml (90% full)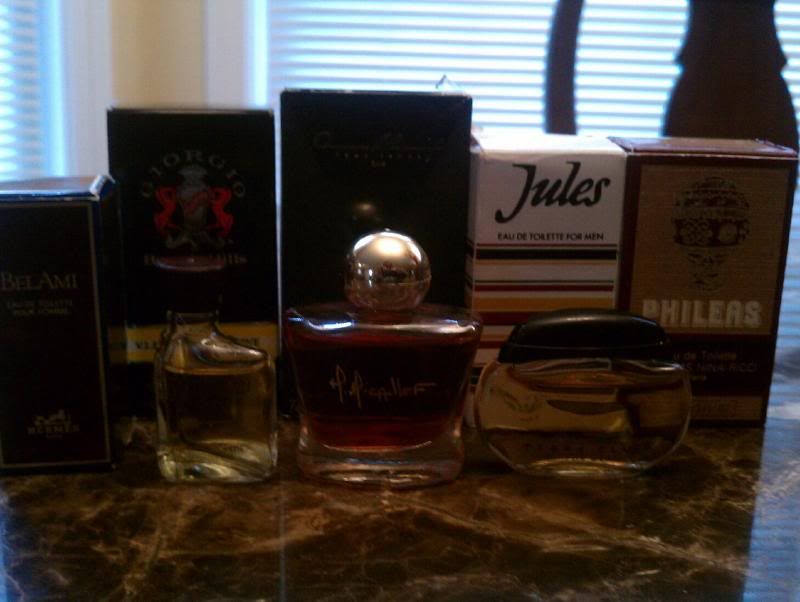 Smell Bent Mocktail 2 oz. EDT (80% full, no cap or box) and Commando 2 oz. EDT (60% full, no cap or box) - both for $30
FREE SHIPPING in the US (this also includes delivery confirmation). I accept paypal. I always ship within 12 hours of payment (the post office is down the street
). I have been on Basenotes since 2003 and have 100% positive feedback with 240 transactions. Everything I sell is guaranteed authentic. PM me if you're interested!