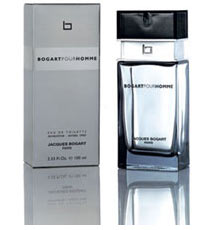 Bogart pour homme
. It was from a male co-worker, which would not be my first preference, but it's to be expected since I work in a 95% male blue collar environment. And he had me write down the name so he could look into getting some. He was quite shocked when I told him he could pick it up online for under $25, shipped. He assumed it was a more expensive frag.
Exact same scenario happened a few weeks ago with another guy at work, when I wore
Quorum
.
I'm glad people are noticing and liking these "powerhouse" frags I wear.