Ladies and Gentleman!
here's to you a *very* rare "KOUROS" EDT pour homme, 100ml 3.3 oz.,
by Yves Saint Laurent, Paris, France.
Year 1981
(Please note: it's NOT for sale, it was a precious gift, I'm fond of it)
Note how reflective the box is: it seems a mirror despite different colors:
Lateral sides without any lettering (1):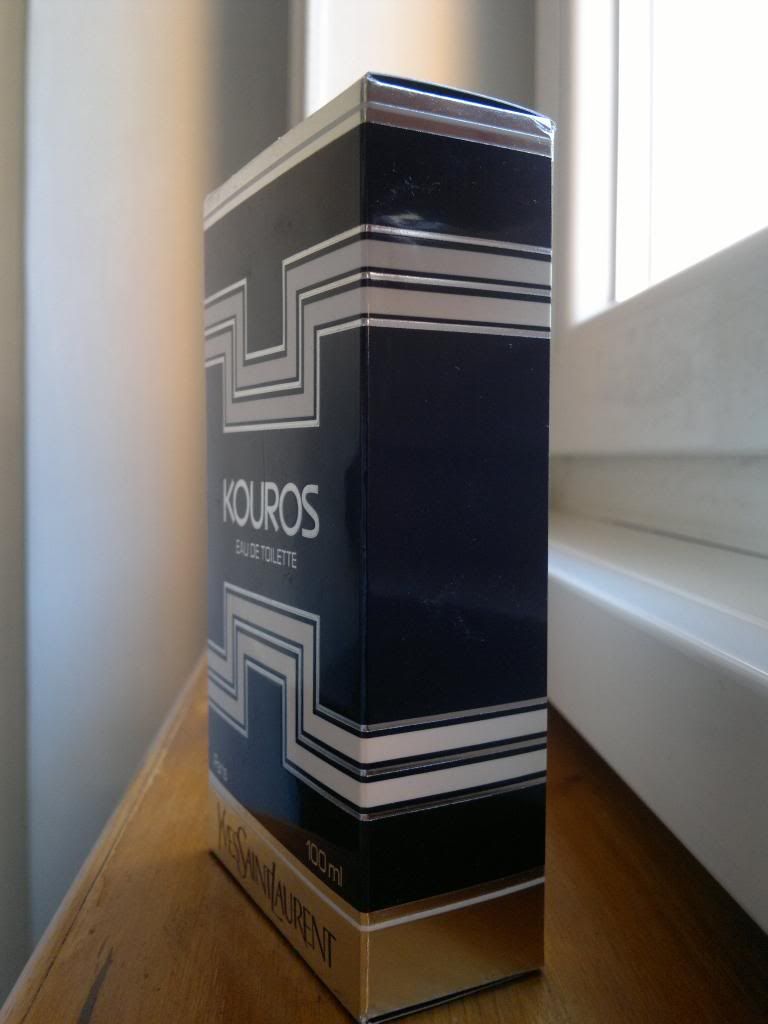 Lateral sides (2):
The bottom side, with a white "check" sticker by Squibb Spa.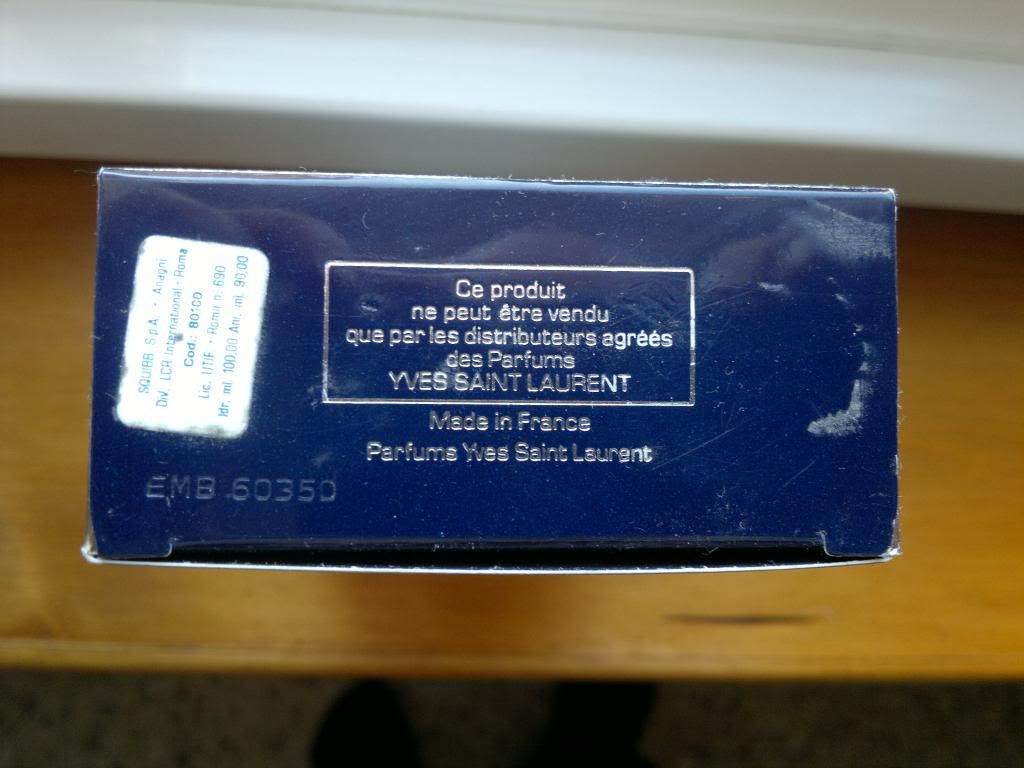 The bottom side (the white sticker has historical importance, it's a sort of proof of authenticity, since "Squibb Spa" ended operations in 1989)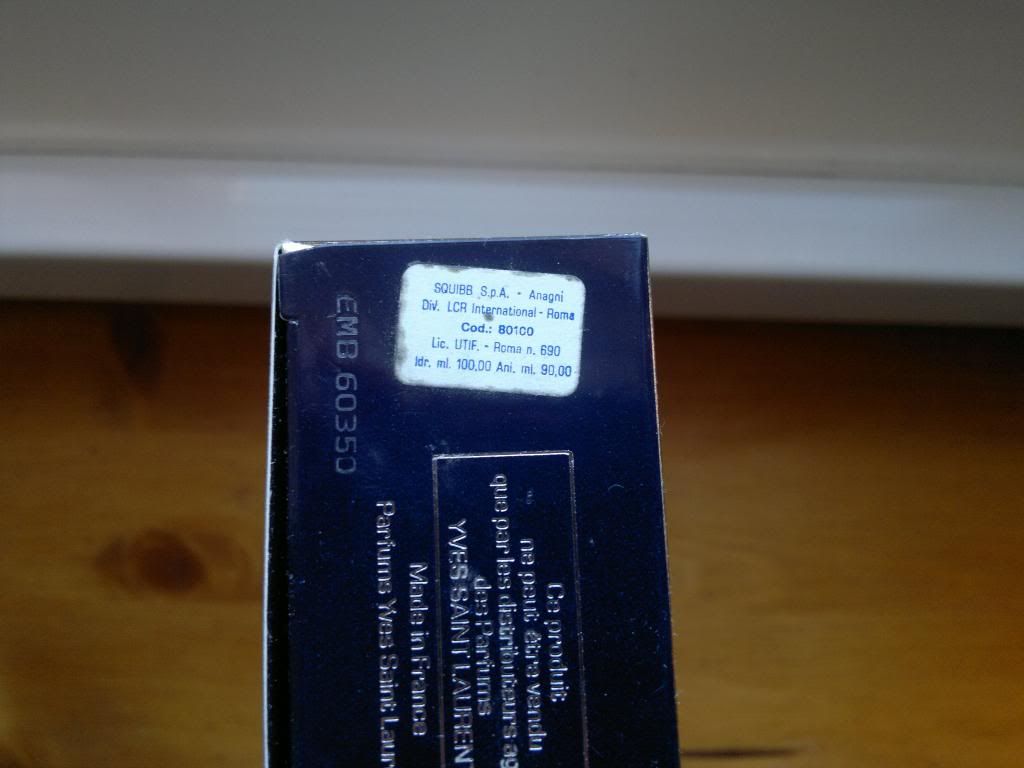 The front side in all its glory (NOTE: there is ONLY ONE BLUE TONE. Plus, in following years colors will change; "eau de toilette" lettering will move in the bottom; the word "Paris" will simply disappear)
Lettering in the front side
Lettering in front side (2) ALL LETTERS ARE IN SILVER.
*IMPORTANT*: note the TWO white bands with THREE silver bands.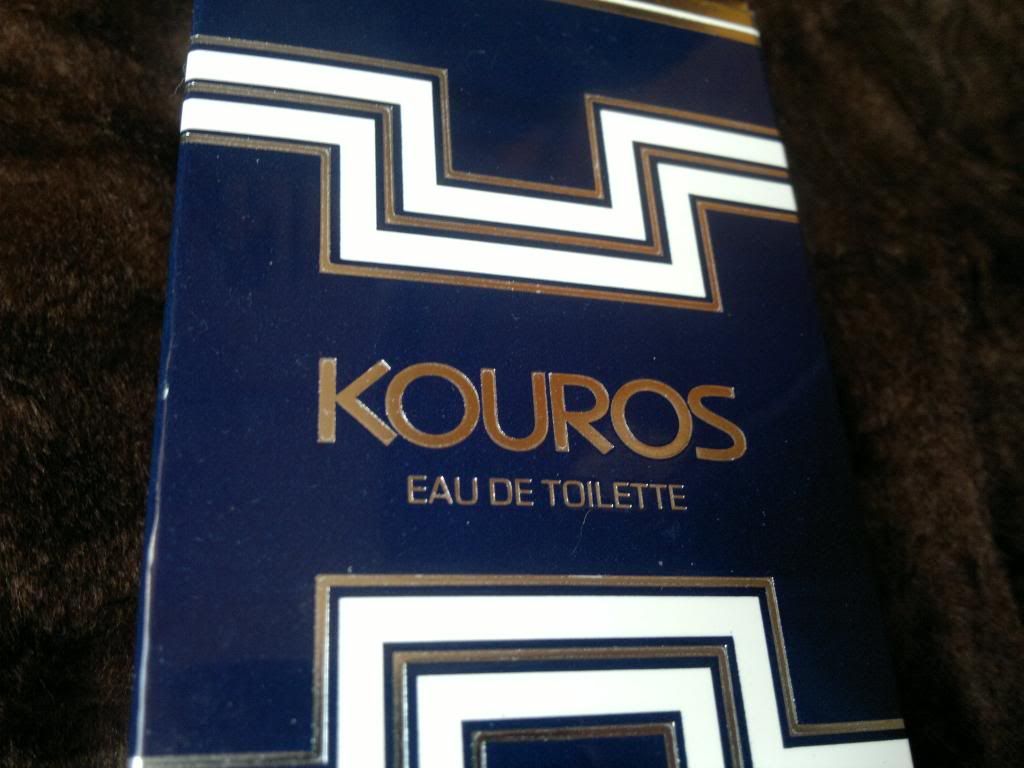 Rear side.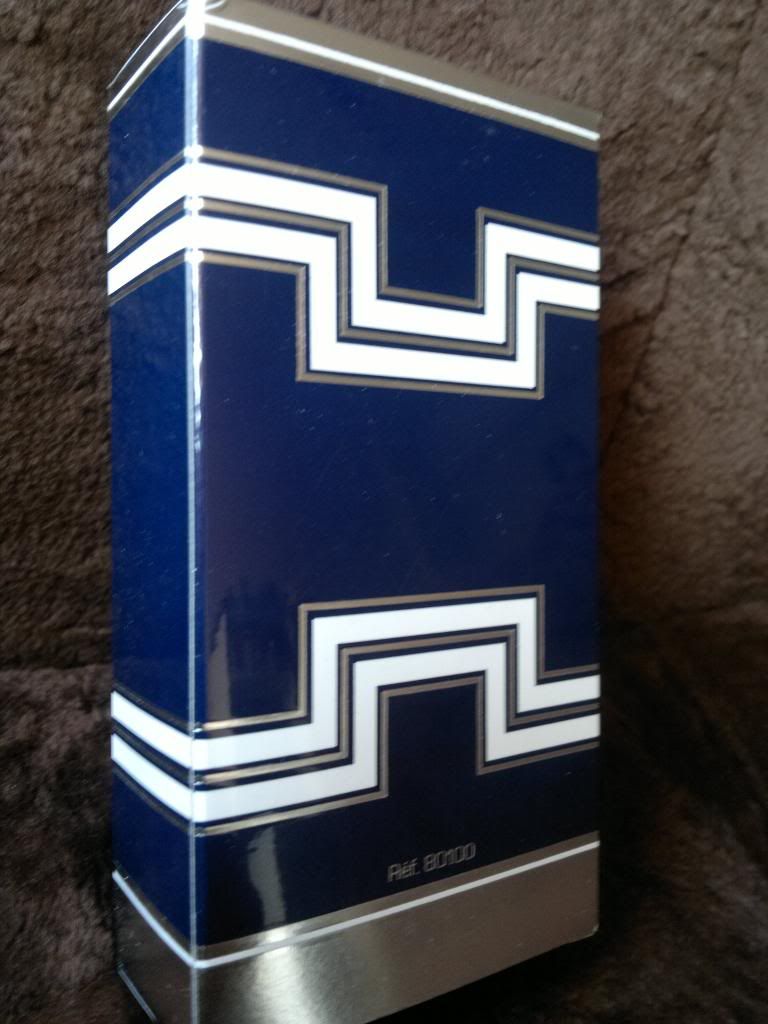 The upper side (it's only a "mirror")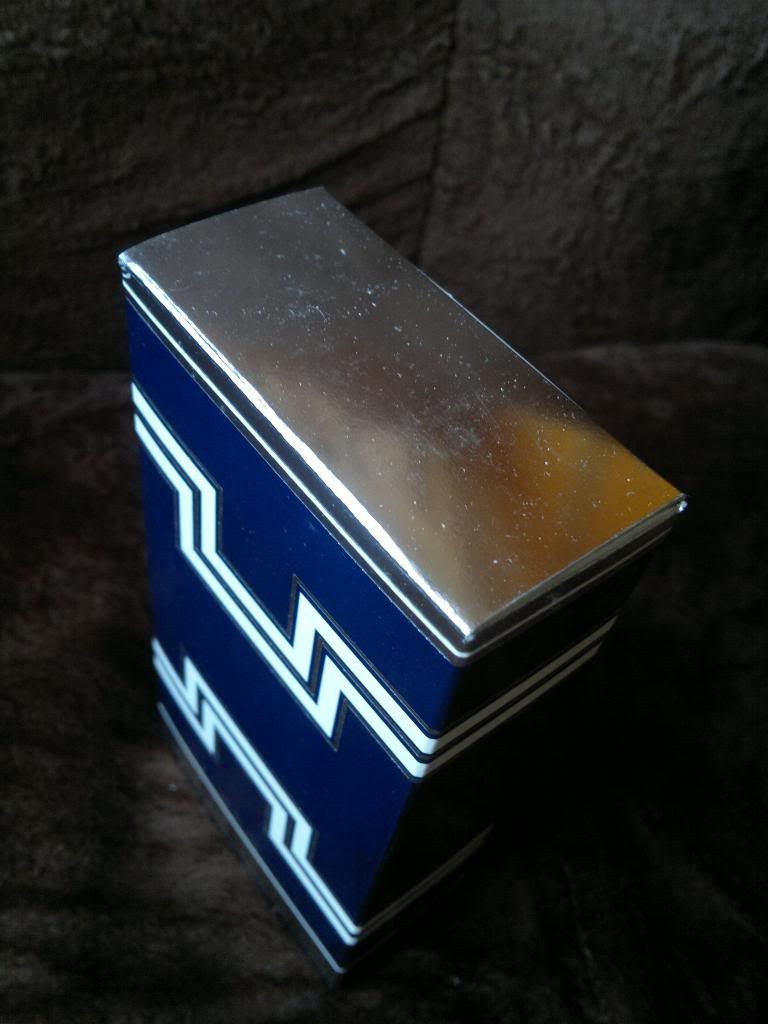 opening
The Cap (IMPORTANT: THE YSL LOGO on the cap is CARVED, and NOT embossed)
The YSL Brochure, stored in the side
All pieces
The bottle (splash)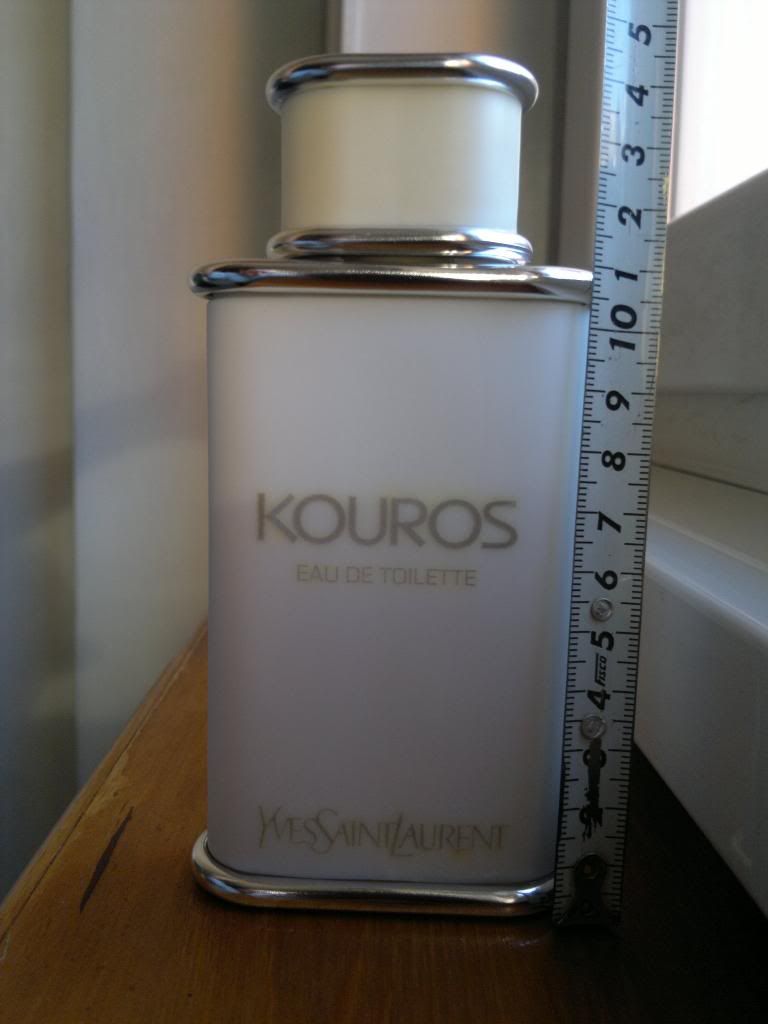 Lettering on the bottle: DARK but reflective.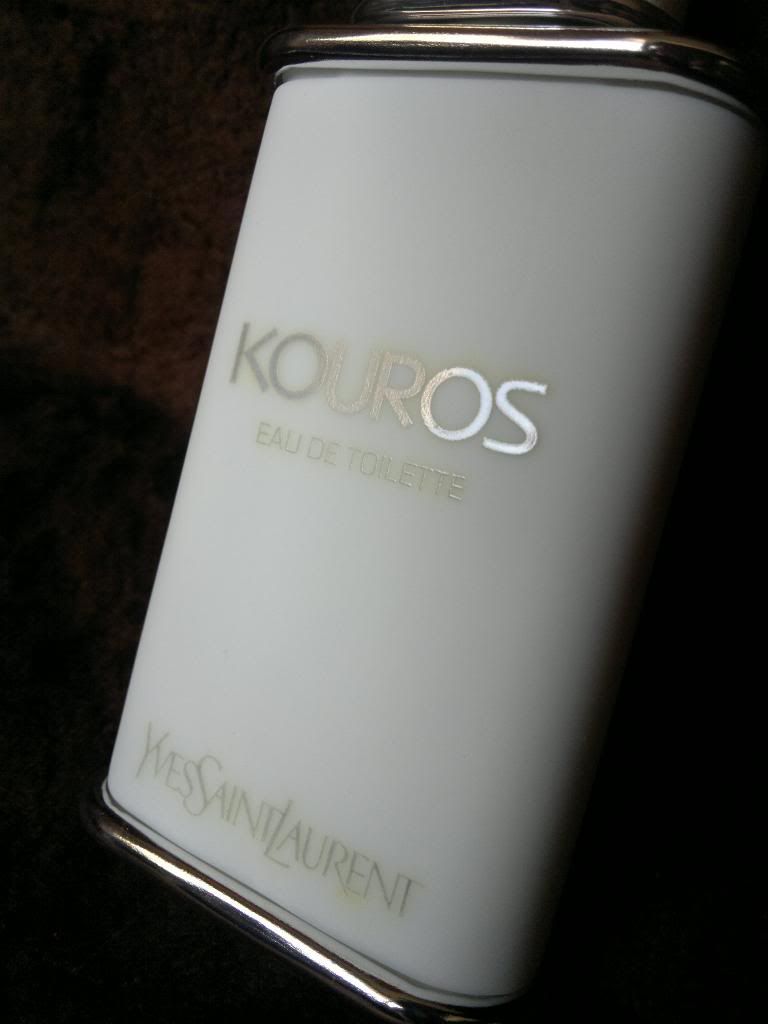 Lettering: Dark but reflective (2)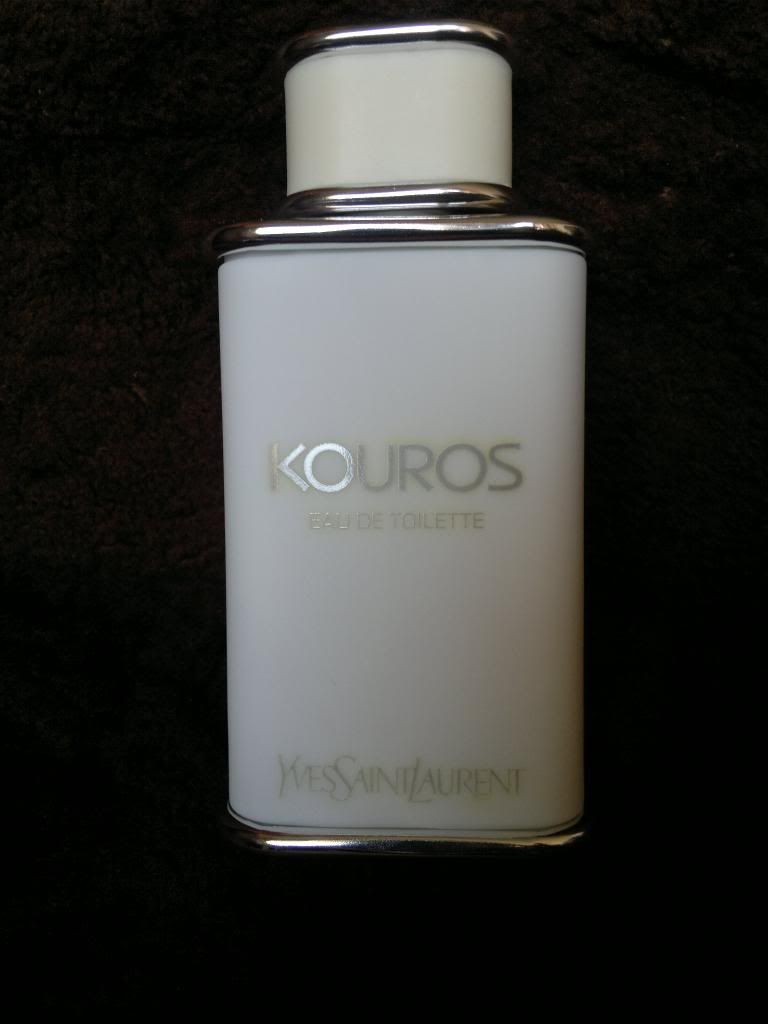 Notice the light YELLOW staining, due to >30 years.
The lower side, in heavy and thick metal.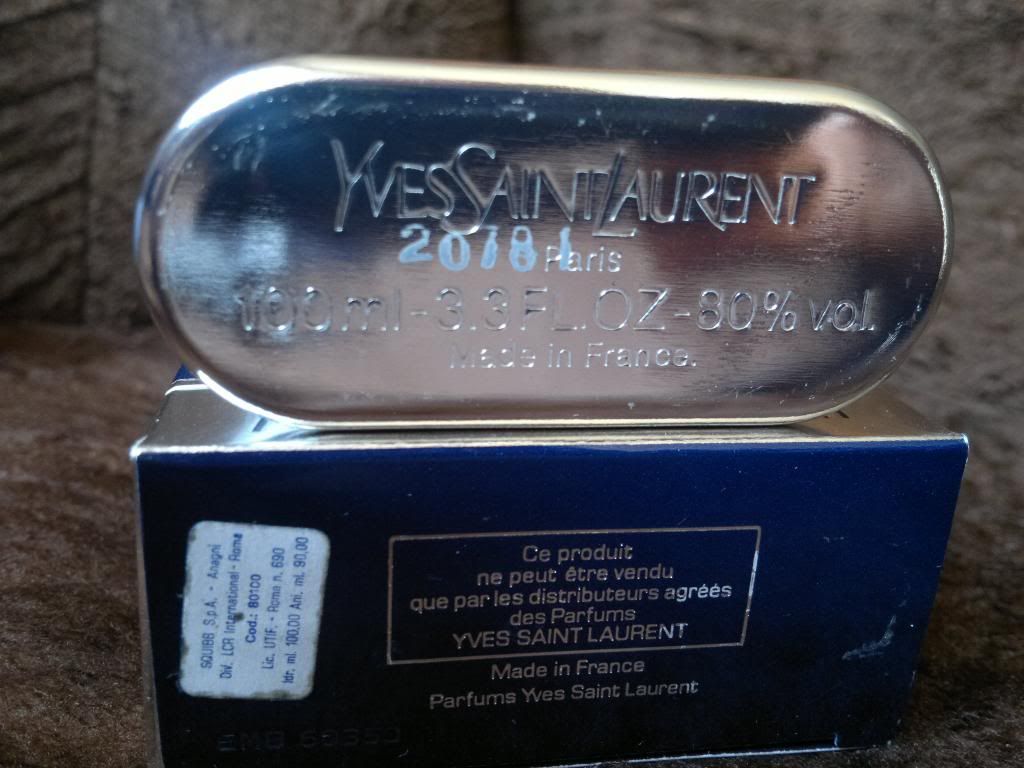 Lower side, mirror-like, with the batch number printed on.
The Cap with CARVED logo (later, bottles will have an embossed logo)
Rear of the bottle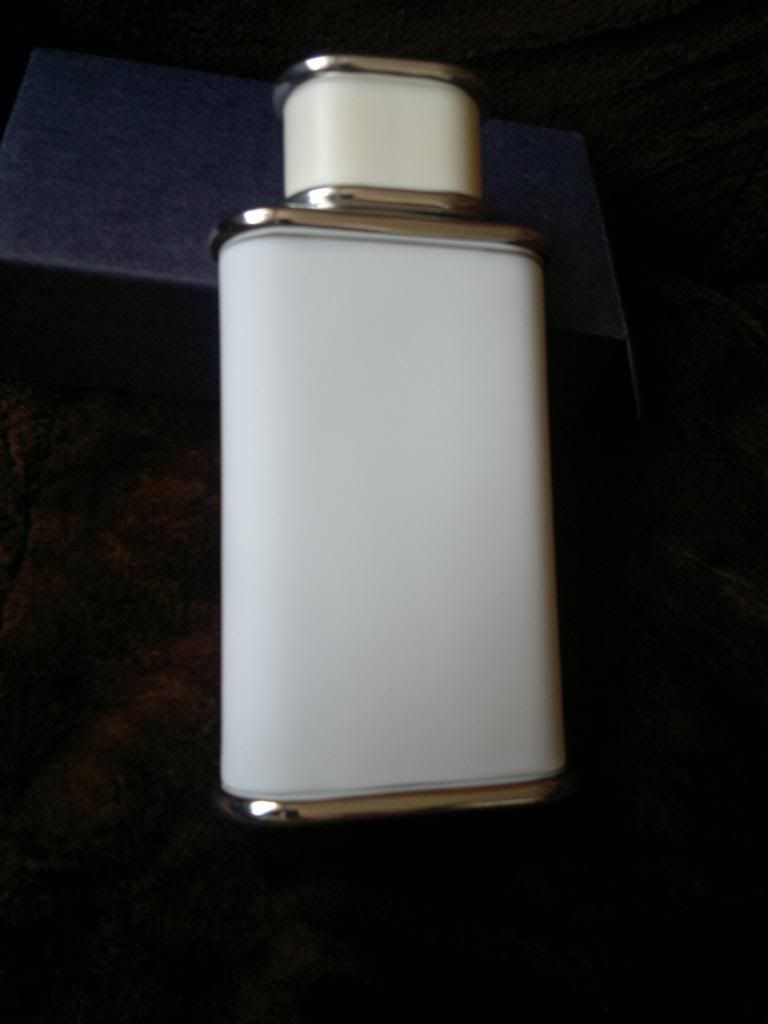 Brochure and presentation of the "new" Kouros line
Brochure (2)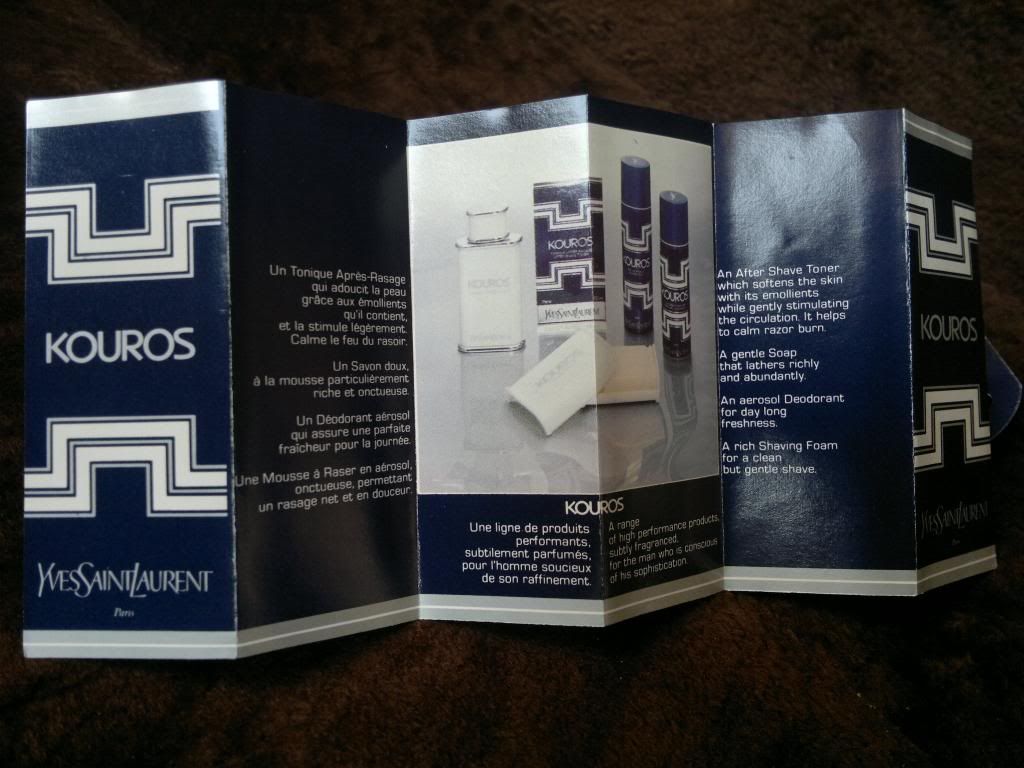 And the parfume?
Well, it's simply KOUROS, in all its glory.
Andrè