This is a strange but happy-ending story, that could explain some of the mysteries of perfumery.....
Let's see this bottle of vintage Kouros, sealed, with the two white band in front of the box and only one color (intense blue) in the background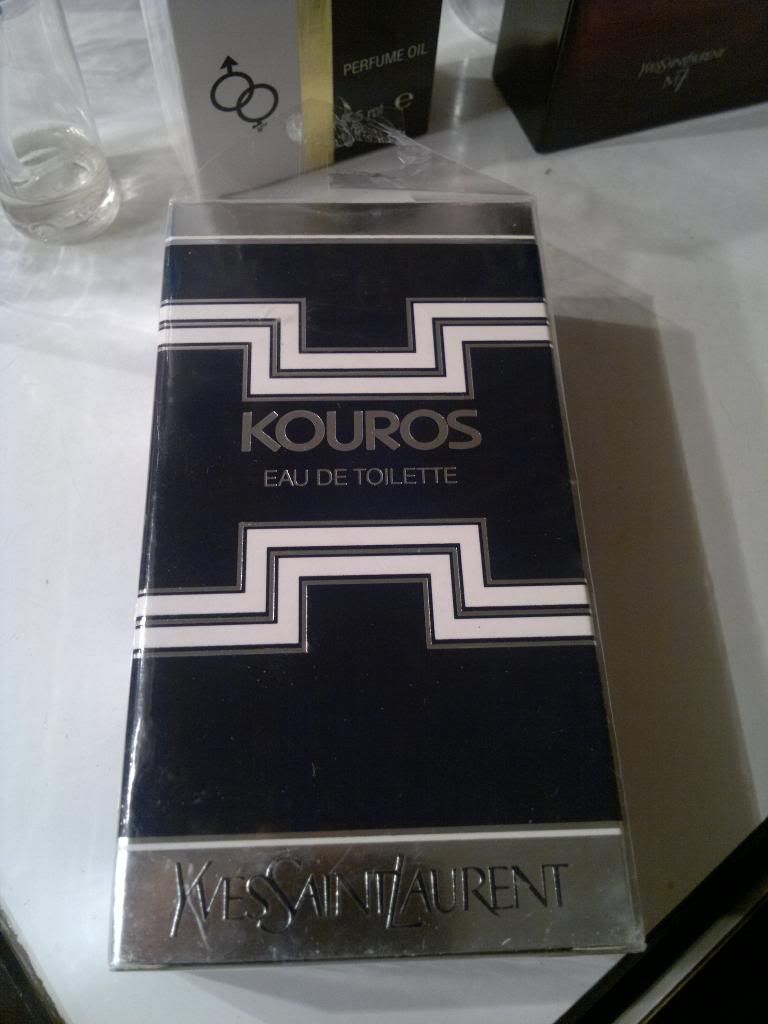 and now let's see the bottom of the box: can you read the batch code? It reports "4014" : Spring 2004.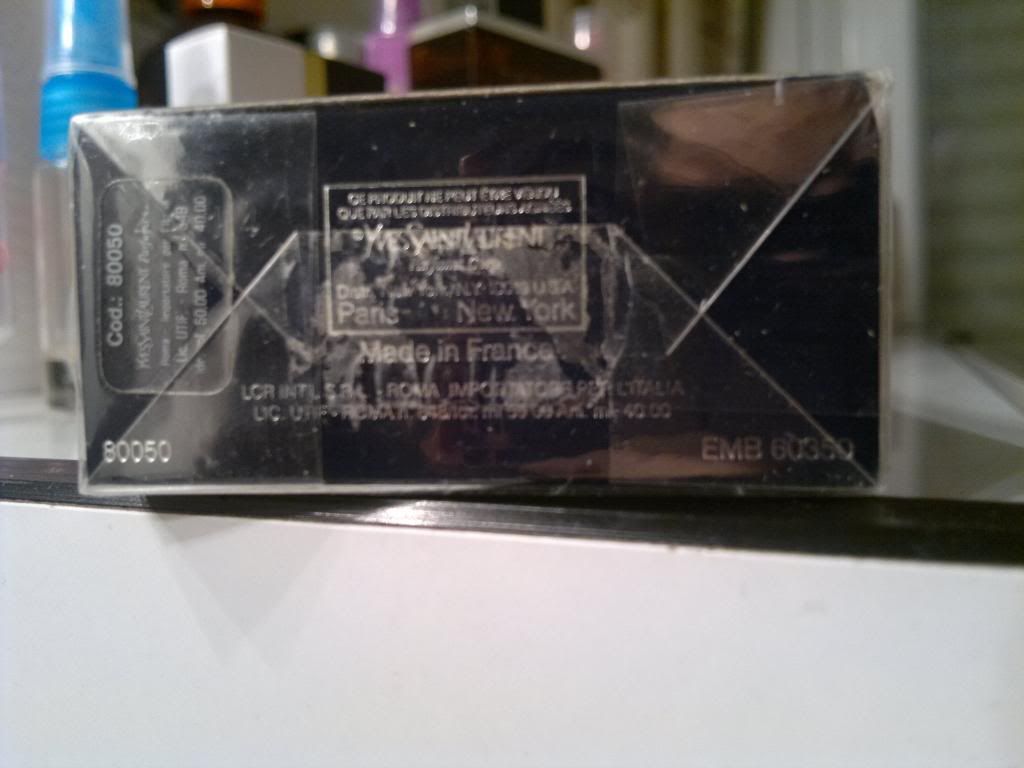 it's a bit strange because such a modern batch doesn'n match with a vintage box ... so, let's open the box:
It's a splash bottle! But remember: Yves Saint Laurent discontinued all splash bottles in 1998-1999.
Here, we have found a splash vintage bottle in a vintage box... with a modern batch..
Let's see the bottom of the bottle:
We can read: "NY NY NEW YORK 10019 USA".
And what about the juice? it's smell quite GREAT . No fake, it's the vintage Kouros in all its glory and potency
What happened? Why an early vintage bottle was boxed in 2004?
A friend of mine watched closely the bottle and tried to explain: it was a bottle produced for US market, probably at mid or end of '80. It has been unsold, and returned to Europe. Here, in 2004 , put in an old box for splash bottles, then "re-batched" , and finally sent to shops again. But, this time in Europe, not in USA.
In a few words, the packaging is somewhat "fake"... but the bottle and juice are really vintage.
Strange things happen !!