"So cheap the packaging! So indescribable the juice!"
Here is one of the hidden gem of the world of perfumery, a very good quality scent in a somewhat cheap package (bottle and box):
"DAVIDOFF" (1984)
(now discontinued, aka Davidoff the original, or Davidoff the first, or Davidoff by Davidoff)
This is a vintage full bottle. Since there is no bar-code, we can at least assume it's before 1995 (and probably earlier).
Since there are not so many pictures aroung consider these as a reference.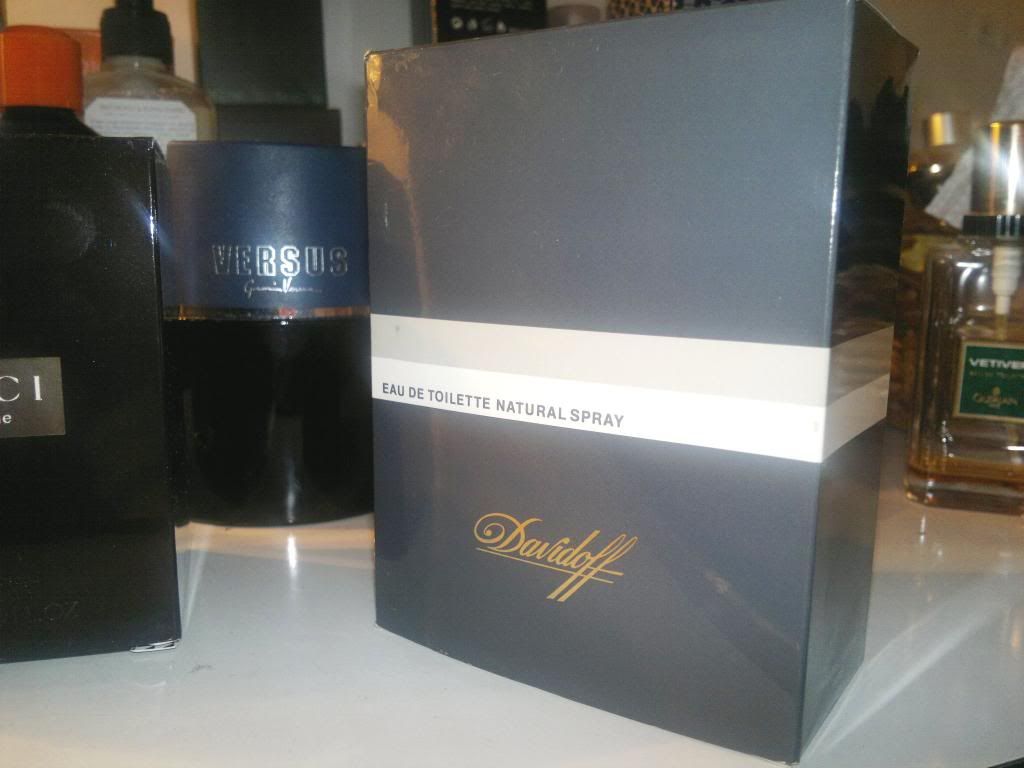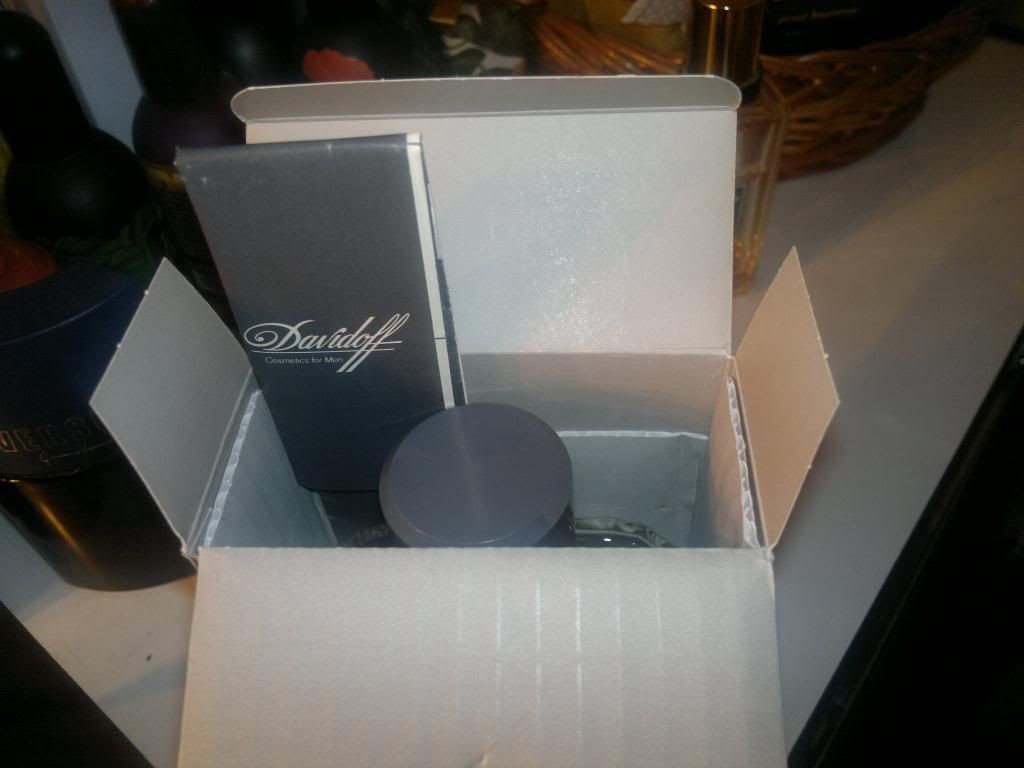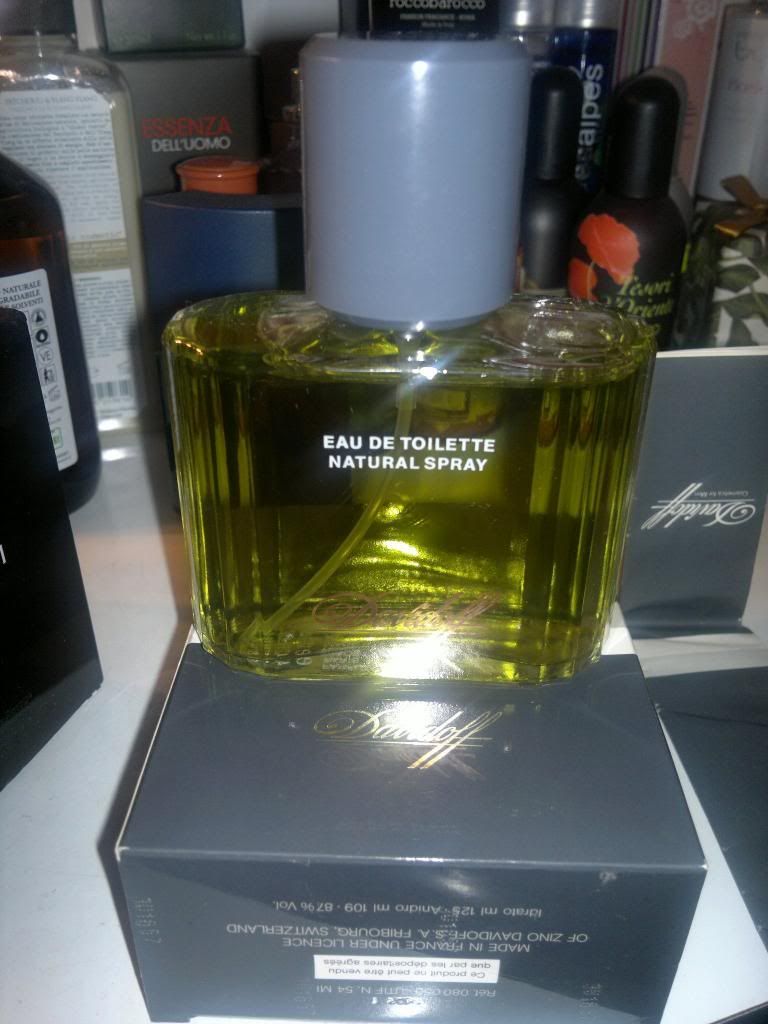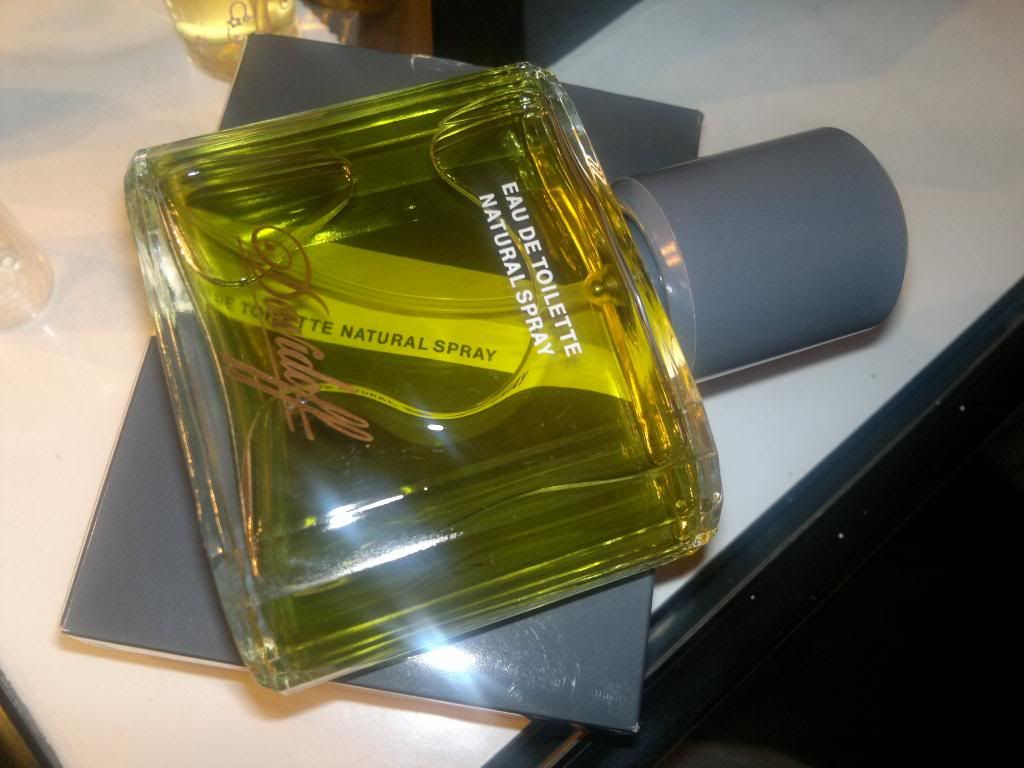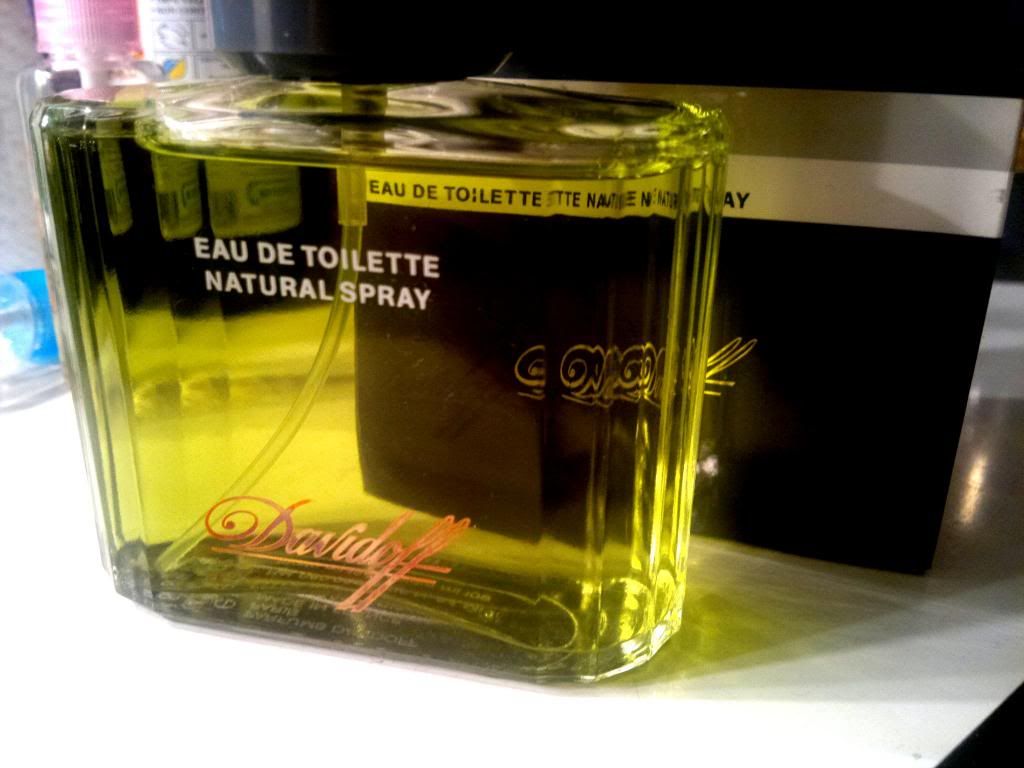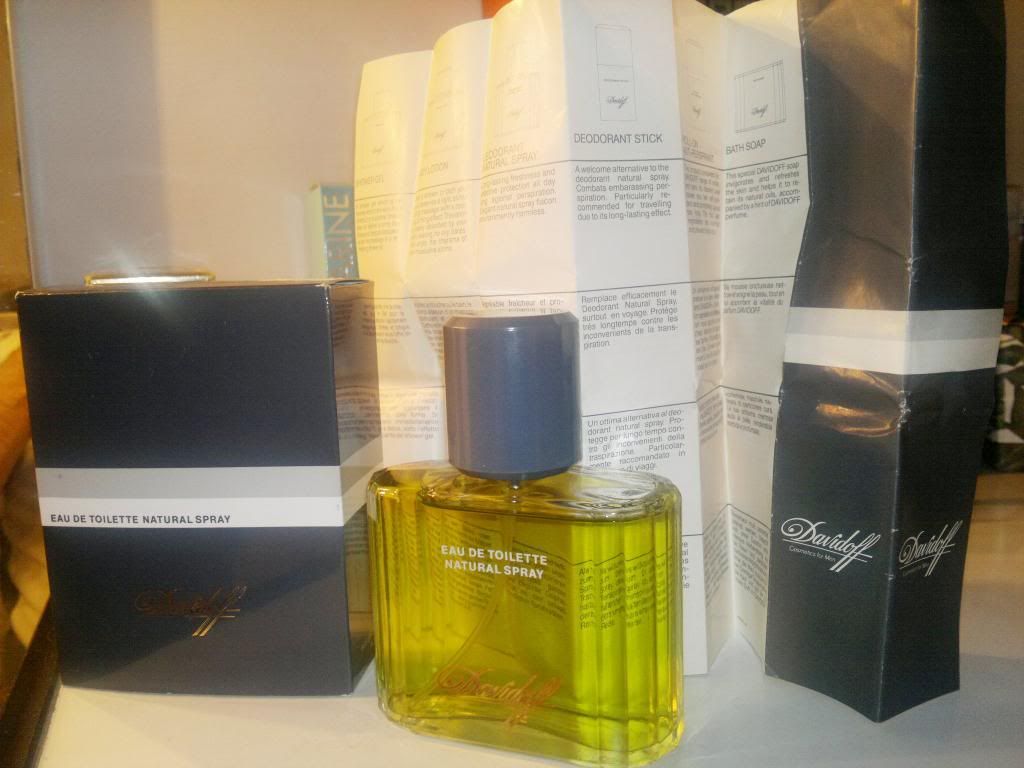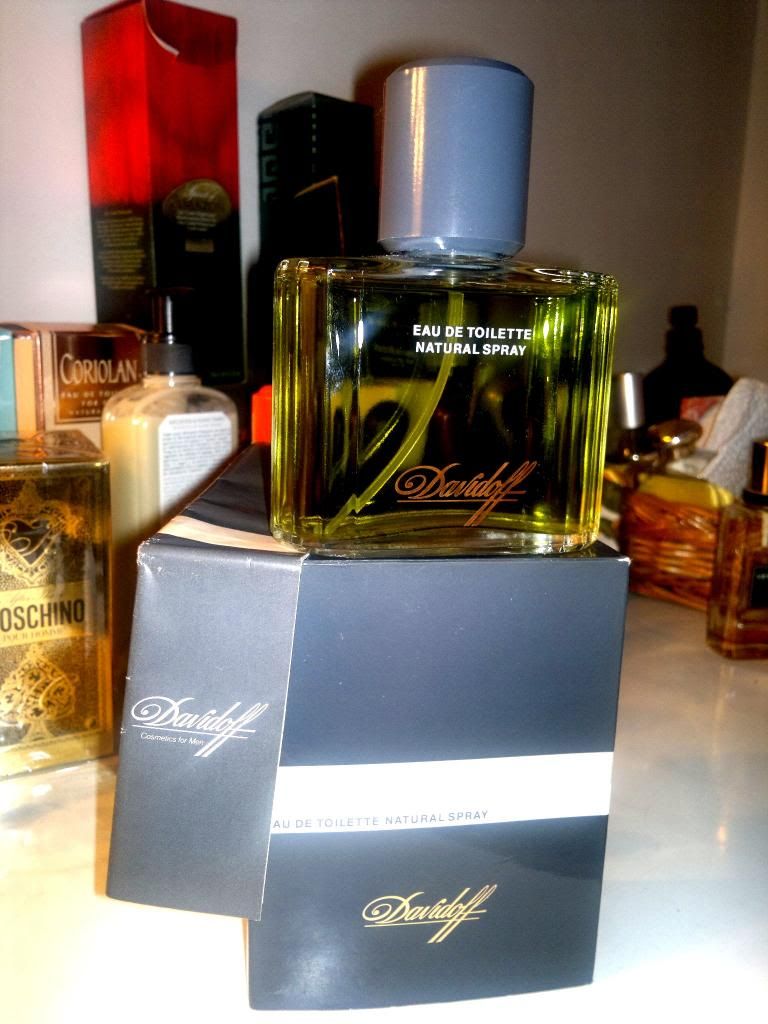 more about "Davidoff":
http://www.basenotes.net/ID26120436.html
http://www.fragrantica.com/perfume/D...doff-1333.html