CAPUCCI pour Homme (1977 Vs 2012)
One of the best, yet underrated fragrances for Men, since 1967.
One of the best examples of "drastic reformulations" without ruining too much the scent.
One of the cheapest frags ever, and still the best quality/price ratio.
The Modern Capucci is quite different from the Vintage one, but both version are
REALLY
pleasant.
VINTAGE CAPUCCI
: Some lemon in an ocean of marvelous Oakmoss, Musk, and Leather.
MODERN CAPUCCI
: The Triumph of Citruses in every vibrations, with an infinite longevity.

Top notes:
bergamot, amalfi lemon, lime, basil and anise;
Middle notes:
lavender, cyclamen, fruity notes, jasmine;
Base notes
musk, patchouli, oakmoss, amber, incense, tobacco and leather.
HIGHLY RECOMMENDED BOTH VERSIONS
try to find both!
1977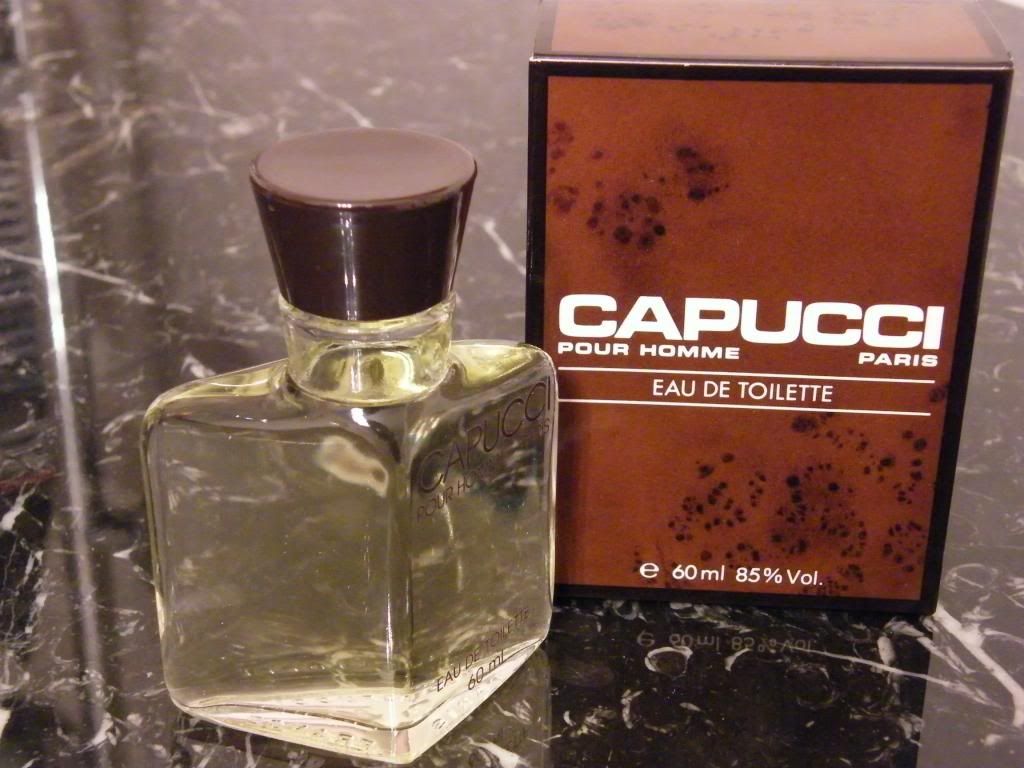 2012
Pictures of Modern (All Lemon) box and bottle
NOTE in the
Modern
bottle, "CAPUCCI" is
embossed
in the glass, not printed.
On the bottom:
"Roberto Capucci Parfums"
(vintage is
DIFFERENT
)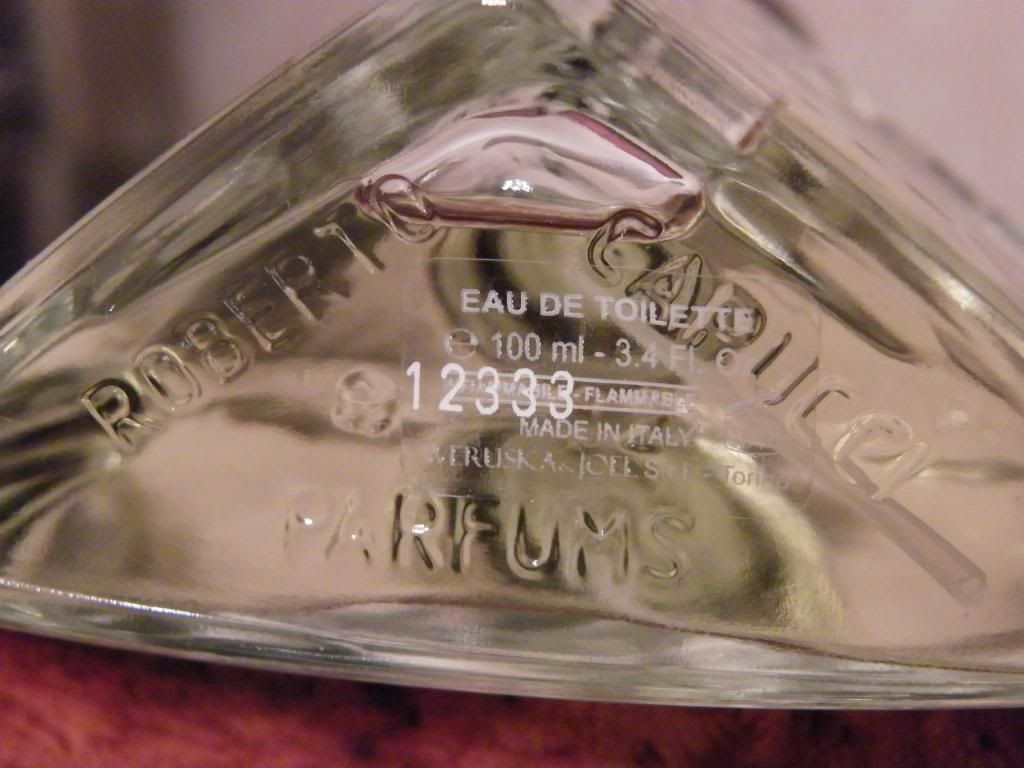 NOTE the embossed cap in modern bottle (Vintage cap is smooth)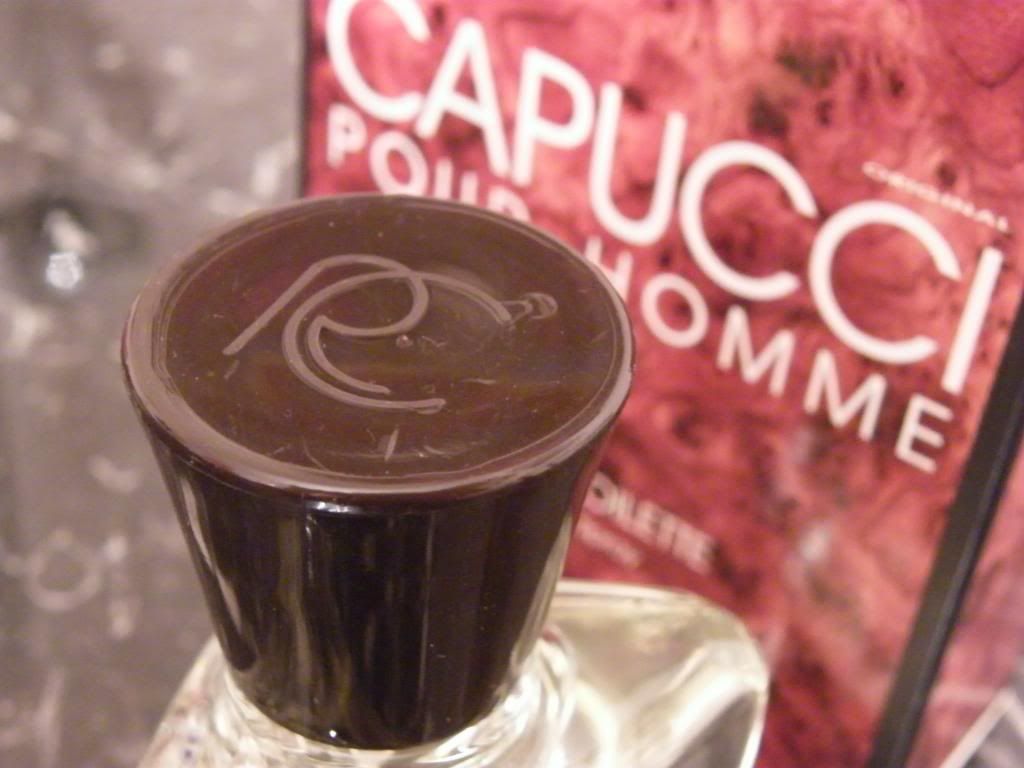 Pictures of the VINTAGE (Musk Leather Oakmoss) box and bottle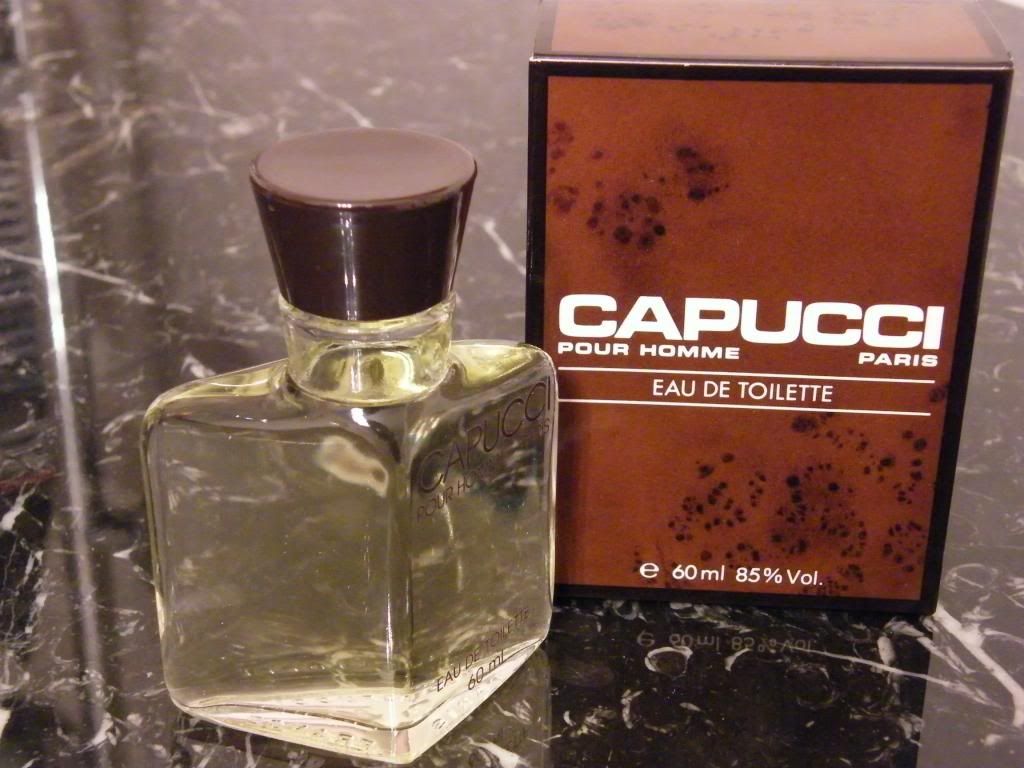 On the Bottom:
"CAPUCCI PARIS FRANCE"
NOTE the Smooth cap without RC lettering
Lettering is NOT embossed, but printed, on the vintage bottles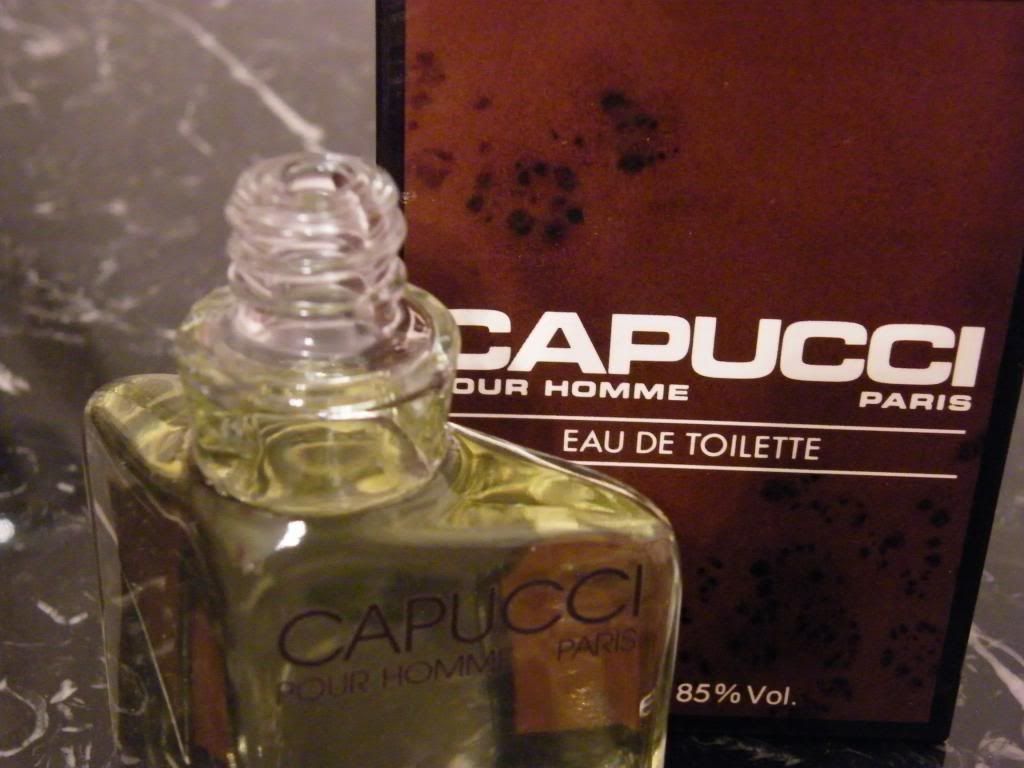 Confrontation between bottles: the modern one has DARKER and BIGGER cap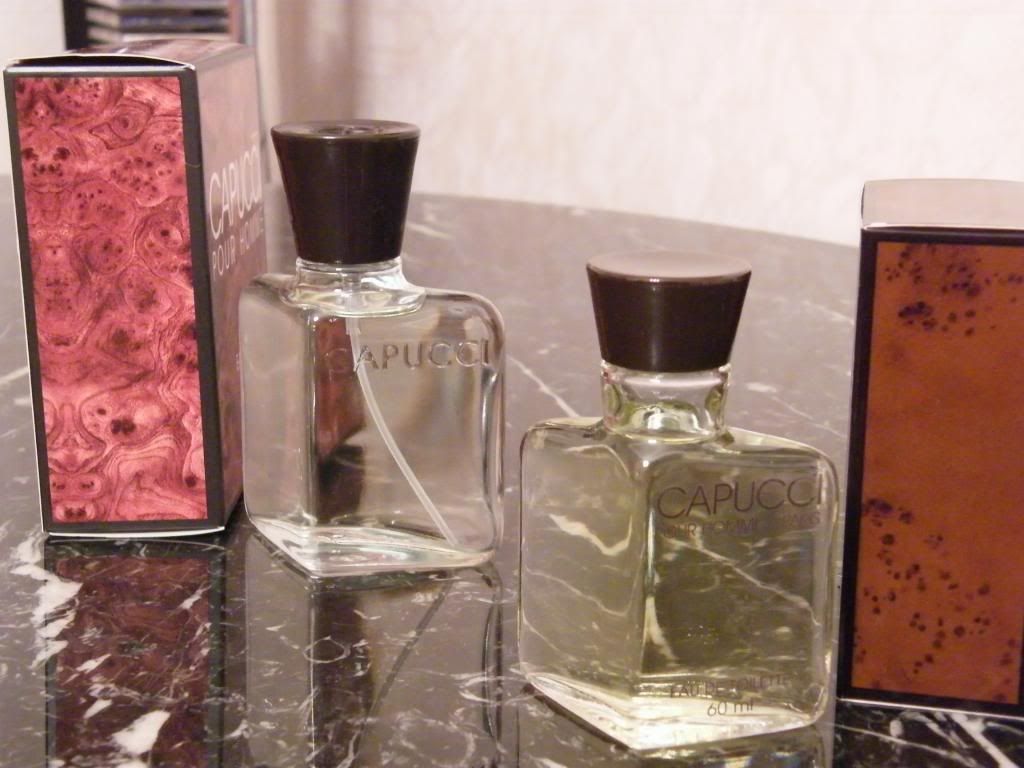 VINTAGE juice is MORE INTENSE than Modern one.